The repeal of the Obama-era net neutrality rules was officially and completely rolled back on June 11, 2018. What now? What's next? In particular, what can cities do to protect themselves from ISP's overstepping their bounds and using these rollbacks to their economic advantage?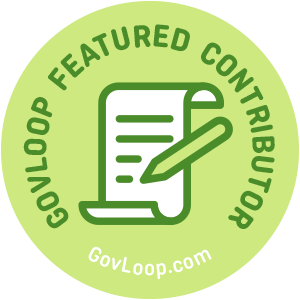 Just to level set, net neutrality is the principle that all traffic on the Internet should be treated equally, regardless of whether you're doing homework, online research or streaming movies from Netflix or Amazon. It also means broadband companies like AT&T, which is trying to buy Time Warner, or Comcast, which owns NBC Universal, can't favor their own content over a competitor's.
In 2015, the FCC under the direction of then President Obama successfully reclassified broadband as a utility, which gave it the authority to regulate broadband ISPs much as it did the old telephone network.
On December 14, 2017, the FCC, along party lines, voted to repeal these Obama-era rules and that repeal officially went into effect June 11, 2018.
From my point of view, the most significant shift in how the federal government engages these net neutrality concerns is that the rollback of the Obama-era rules takes away the FCC's authority to regulate broadband and shifts that responsibility to the Federal Trade Commission.
This is key: how can everyday citizens and entrepreneurs protect themselves from being negatively impacted by the rollback of net neutrality rules?
I believe that action comes in a form similar to the "neighborhood watch" programs of old. We must both "monitor and protect" our communities from possible infringement on our ability to share the same broadband access as others. We must self-monitor the broadband usage as well as possible throttling in all communities via crowdsourcing tools, and then we should proactively begin proposing innovative ways to ensure that communities can counter adverse effects to any and all unfair practices in this space.
These efforts can and should be led by city leadership. But ultimately it starts with ensuring that every community and neighborhood within a city is aware of this issue and its possible impact. Then that awareness should help to grow a groundswell for civic action to begin investing in strategies for monitoring and protecting neighborhoods and communities.
The fight has already begun to protect cities, but through a "monitor and protect" policy we will ensure that we can push back against any broadband access infringement at the hyper-local level. In recent months, some states such as California, New York and Maryland and close to two dozen others have taken matters into their own hands by either contemplating or driving for legislation that offers some state-imposed net neutrality rules. Earlier this year, Washington became the first state to sign such legislation into law. Governors in some states, including New Jersey and Montana, have signed executive orders requiring ISPs that do business with the state to adhere to net neutrality principles.
This is definitely strong action but the adverse and unintended impacts of these net neutrality rollbacks will be hyper-local and have individualized effects so that is where the fight should be.
In a follow-up post, I will offer some proposals with regards to what we can do at the local level.
Amen Ra Mashariki is part of the GovLoop Featured Contributor program, where we feature articles by government voices from all across the country (and world!). To see more Featured Contributor posts, click here.