So, it's around the time when summer internships start. Usually, around this time of year, temporary workers start arriving at workplaces ready to offer assistance and gain valuable knowledge and experience to get a foothold in their desired careers.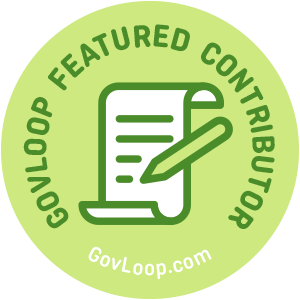 But the pandemic has changed everything! I am a huge proponent of internships, externships, and co-ops — as they helped me get my foot in the federal government and into the field of training and development. I have coached students on the importance of getting experience and have mentored and coached interns in the private and government sectors. As a job search trainer and career coach, I have also seen firsthand what happens when college students graduate with no practical experience, exposure or contacts in their field.
The most important thing about internships — the interpersonal connections — are somewhat limited this year because of the pandemic. As noted in The Washington Post, there are also fewer internships this year because tasks usually reserved for temporary workers, such as copying, running errands and general in-person administrative work, are no longer needed. But virtual internships are not new in the government. For those selected for virtual internships in the government, there is a need to extend their network, learn and demonstrate the ability to do the work. Below are a few tips to help anyone — temporary workers, students and even government workers — network for success when starting virtual internships, details and rotations.
1. Populate your social media profiles
Populate your social media profiles with consistent, appropriate and identifying headshots and information about yourself. Use industry-related keywords to highlight your strengths, career goals and areas in which you want to network and gain more experience. More information on how to appropriately populate, network and expand your social media profiles can be found in how to use social media tool advance career.
2. Turn your camera ON during meetings/headshots for conferencing software
It makes a big difference when your coworkers can connect a name with a face, especially since you will not be physically co-located. Ensure you have uploaded appropriate headshots as a backup for when live video is distracting during virtual meetings. You want your coworkers to remember what you look like. You can also upload your photo into your email profile so it shows up when you are included on an email.
3. Conduct virtual informational interviews
Take this opportunity to make a schedule for virtual informational interviews with your coworkers. Create a standard interview protocol and keep notes on their responses. Use their responses as a reference to network when you need assistance on a task, project or to connect them with others who can mutually benefit from shared expertise. A great resource for preparing for these networking opportunities is scheduling informational interviews.
4. Engage in/set up virtual coffee hours/networking
The number of webinars and virtual get-togethers may be overwhelming, but when done strategically and on a limited they can be a great stress reliever and networking opportunity. And don't wait for others to be the virtual office butterfly. Take it upon yourself to set up virtual coffee breaks, happy hours or watercooler networking. A check-in once every few weeks or once a month to celebrate birthdays, anniversaries and to share good news can be a welcome relief appreciated by overwhelmed coworkers.
5. Make future plans to connect with coworkers in person
How will you demonstrate what you learned during your virtual experience? The best way is to make future plans to connect with coworkers in person to thank them for their input into your projects. Tell them how they made a difference. You may even need to put a reminder on your phone to send an email, meet up for coffee or invite them to lunch a few times a year when the stay-at-home orders lift. Just be sure that whatever networking you do is on a mutual comfort level and doesn't unduly invade your former coworkers' personal space and time.
You may also be interested in How to Get the Most Out of Your Internship and Top 5 – Tips for Summer Interns
Adelle J. Dantzler, M.S. Ed., has advanced from a GS-3 student worker to a GS-15 Human Resources Specialist in the federal government. She has used her master's experience in instructional design to create innovative, customized virtual and instructor-led courses and curriculums at the high potential, team leader, GS-15, and senior executive levels at four federal agencies. As a Federal Job Search Trainer/Career Coach, she has successfully coached hundreds on the job search and facilitated career management, leadership, and team-building with her certifications as a MBTI® & FIRO-B® Practitioner, Crucial Conversations and InsideOut Coaching Presenter, and EQ-i2.0 and CCL 360 coach.