Without further ado, here is the second part of our millennial fall reading list: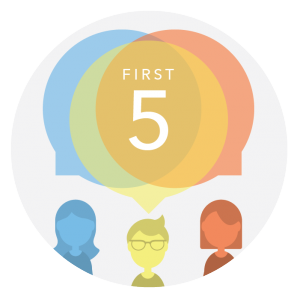 Fiction
The Bell Jar, Sylvia Plath: This haunting novel validates that it is okay to get a little lost in the beginning of your career and that not having an internship isn't the end of the world.
The Awakening, Kate Chopin: Your existential crisis has nothing on Edna's. Read her story and remind yourself that despite the challenges in moving from college to the workforce, everything is going to be just fine.
1984, George Orwell: This one is especially good for all the tech govies—while 1984 has come and gone and none of us are living in an Orwellian society, it doesn't hurt to contemplate the impact technology can have.
Wolf Whistle, Lewis Nordan: A commentary on race relations in the 1950's, this novel is an eloquent reminder of the United States' unsavory past and a warning for the future.
The Joy Luck Club, Amy Tan: Everyone can learn something from Tan's tender novel about four Chinese immigrants and their American born daughters. Whether its empathy, understanding or compassion, this novel can give you a different perspective and help you be better team member in the workplace.
Career
How Successful People Think: Change Your Thinking, Change Your Life, John C. Maxwell: It's never too early to start shaping your thought processes to foster success. Check out these eleven key elements to more effective thinking and learn how you can apply them in the workplace and personal life.
[email protected]

: The 7 Skills Every Twenty-Something (and Their Managers) Needs to Overcome Roadblocks and Achieve Greatness, Chip Espinoza: Not sure the protocol on the Keurig in the office kitchen or what you should talk to your boss about in your weekly one-on-ones? Don't worry: you're not alone. Espinoza offers a foundational skillset to help you overcome these challenges, among others.
Never Eat Alone, Expanded and Updated: And Other Secrets to Success, One Relationship at a Time, Keith Ferrazzi: You know you need to network but if you're brand new to the workforce you probably don't know how. Read this book if you want the inside scoop on how to build relationships that will help build your career.
Confessions of a Recruiting Director: The Insider's Guide to Landing Your First Job, Brad Karsh: As we send off what seems like hundreds of resumes I know we're all thinking, 'what exactly happens to my resume and cover letter after I hit send on the email?' Karsh is here to bring you answers and offers a six step approach to beating the odds and getting an interview after you send out an application.
Millennials into Leadership, Lisa Orrell: Wait – millennials can be leaders even at entry level? Yep, you didn't read that wrong. More and more millennials are being thrust into leadership roles so now is the time for you to start developing those skills.
Autobiographies
Night, Elie Wiesel: A haunting reminder of the global atrocity, Wiesel's story is a reflection of strength in times of impossible hardship.
My Beloved World, Sonia Sotomayor: As the first Hispanic woman appointed to the Supreme Court, Sotomayor has come a long way from her precarious childhood in a Bronx housing project. A perfect read for those days where you feel like you can't overcome your past.
Outpost: A Diplomat at Work, Christopher R. Hill: Hill offers a lively recount of his years as an Ambassador to some of the most dangerous outposts. A great inside perspective for anyone looking to get into the foreign service.
Dreams from My Father: A Story of Race and Inheritance, Barack Obama: While the leader of the free world has much wisdom to impart on our generation, Obama's autobiography focuses on finding his identity in his family background.
I am Malala: The Girl Who Stood Up for Education and Was Shot by the Taliban, Malala Yousafzai: As millennials we are all eager to effect change in the face of injustices that we see in the workplace. In order to do so, we can take a few tips from Yousafzai who stood up to the Taliban's stronghold on education.