The New York Times might have the list of best sellers, but we have the books govies need to read to get ahead in their career.
Yes! It's that time of year again. Time to countdown the books you need to read in 2015!
Tom Fox, Vice President for Leadership and Innovation at the Partnership for Public Service told Chris Dorobek on the DorobekINSIDER program that books are so powerful because they can push you outside the box and expand your mind.
"Reading is a cost effective way of developing yourself," said Fox.
4 Books to Read in 2015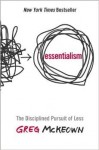 Book: Essentialism: The Disciplined Pursuit of Less
Why you should read it: "Essentialism is a book recommendation from my sister who is a workaholic. The book is aimed at folks who feel like they have too much work and too little time. There are a lot of books that proclaim to address this sort of issue, but this has been one is the most accessible because the author, Greg McKeown, has struggled with exactly the same issues. He has done a bunch a research on the topic, and shares his experience with readers. The book provides practical advice that I've been trying to adopt and that I've been sharing with the folks that I work with as well," said Fox.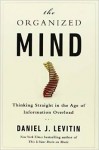 Book: The Organized Mind; Thinking Straight in the Age of Information Overload
Why you should read it: "This books is a slightly different take on a similar topic. The Organized Mind is written by Daniel Levitin. He's a neuroscientist. In the book Levitin finds that if you can clear the clutter from your home and office you can think more strategically. You actually junk up your brain with all the clutter – looking for your lost keys or your wallet. If you clean up all that clutter than you can process all the stuff that's coming our way," explained Fox.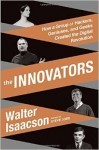 Book: The Innovators: How a Group of Hackers, Geniuses and Geeks Created the Digital Revolution
Why you should read it: "Walter Issacson is a wonderful writer. The thing I love about this book more than anything is it completely kills the myth that there are lone geniuses out there responsible for the great innovations. Issacson demonstrates every great innovation has been a part of a closely-knit collaborative team. Innovation really requires a group," explained Fox.
Book: The Power of Noticing: What the Best Leaders See
Why you should read it: "This is an important book for a couple a different reasons. The first is that in the field of leadership development and executive coaching, a lot of what is preached in the field is just noticing. So often times we live our lives in autopilot that we're not paying attention to the little things. But those little blips on the radar are really powerful things we should be paying attention to. Max Bazerman wrote the book for leaders and executive coaches. In addition to being an author, Bazerman works with a lot of folks at the Kennedy School a Government on leadership issues. This book is a step-by-step guide to discovering how to gather information. How to sift and sort through information, so that you can improve your strategic planning," said Fox.
And if you missed it, here is Fox's summer reading list.