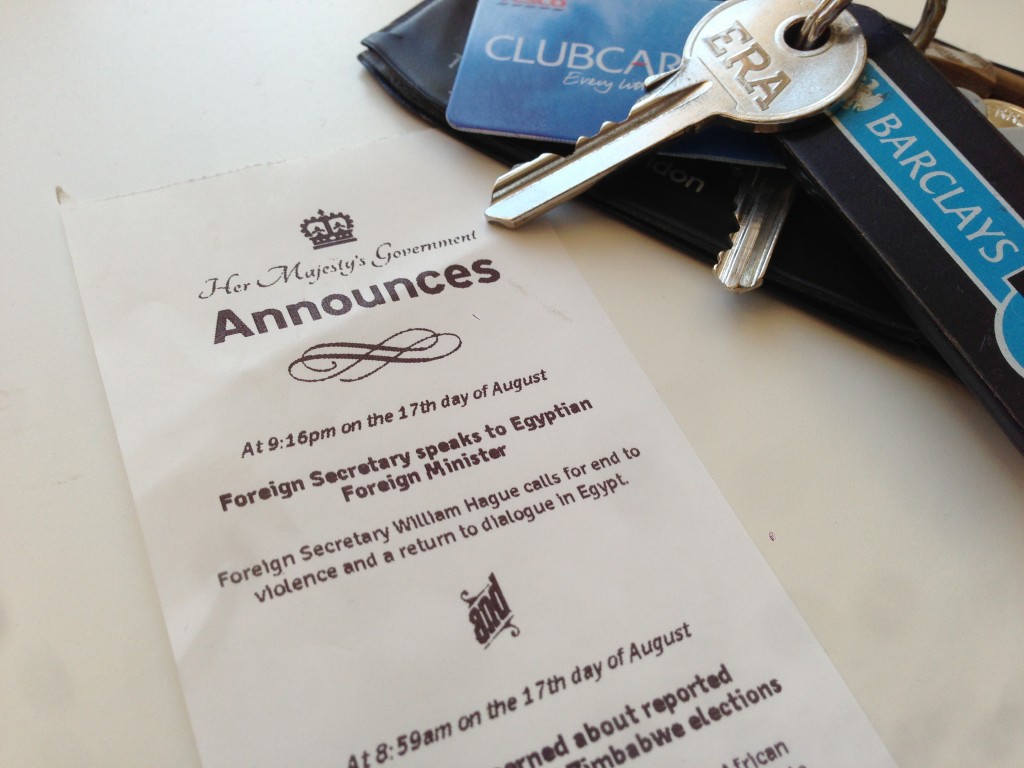 It's silly season, so here's my contribution.
A few months ago, my mouse hand slipped and I found myself the owner of one of Berg's Little Printers, a small thermal printer which prints on receipt paper and connects to the internet. It delivers 'publications' like the weather forecast, a crossword puzzle, or a quote of the day, at times you specify, as scraps of paper you take with you as you pootle around East London in your skinny jeans. Don't ask what it's for – I don't think anyone who owns one can really explain. It's interesting and unusual, and the possibilities are quite fun.
I finally got to play with it briefly this weekend, inspired by a little post on the Little Printer blog promising an easy way to create your own 'mini-series' publication, with a little bit of customising and some minimal PHP/CSS. My first effort – The Daily Fish – was Octonauts-inspired, delivering the Wikipedia summary for a random sea creature each day.
My second attempt is Her Majesty Announces – essentially, how a Victorian govgeek might have preferred to get their daily news from the Ministries. It's a little publication which polls the GOV.UK Announcements Atom feed for the three latest government press releases or news stories (I have some form on this), and turns them into a mock-Victorian teleprinter feed delivered to your Little Printer.
There are more useful applications for this kind of technology, I hope. But in a responsive, strategic, social media age it's just jolly good fun to work in a format that's black and white, 384-pixels wide and can be folded up and put in your wallet.