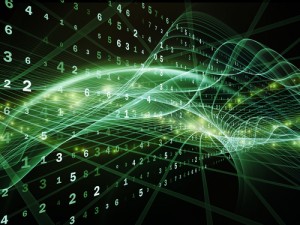 January 21, 2009. Why in the world would that be a date to recall? Well, for one, it was the day after Barack Obama was inaugurated as the 44th President of the United States. And secondly, it was the day President Obama released an arguably game changing document, his Memorandum on Transparency and Open Government. This one document set the stage for a new era in how government would look at the data it collects and creates. Since that time, the world of data has changed dramatically! Consider this – new analytics tools, new data types, new devices creating data, new storage ideas, new visualization applications, new concepts, new laws – the list of innovations goes on.
But, all these great innovations are not really why I'm writing today. Today, I'd like to call your attention to a news article I read in NextGov, "Amid Open Data Push, Agencies Feel Urge for Analytics". I have to admit, as I read this article, I found myself getting just a little bit giddy. Why? Great question, thanks for asking. J Before going on with my thoughts, please take a moment to read the article. Go ahead, I have time. I'll wait.
Picking up where I left off…
Since 2009, the notion of "open data" has been discussed primarily from one of two main perspectives:
Transparency of government to citizens – Accountability
What the private sector can do – Innovation
No doubt, there have been significant advances on both of these topics. Yet, as important as these concepts are, budget and resource constraints can cause open data efforts to be prioritized lower than, say, a mission-critical program.
Of course, I get this – mission first – but, a couple years ago it hit me, maybe government agencies are not seeing a potential opportunity that's sitting right in front of them. Along with the mandate to publish open data, is the opportunity to consume open data and get it into their analytics engines, thus, supporting the agency's mission! Just this slight mind shift has the potential to turn open data initiatives into a means to create value. Now do you see why I am excited by the article? (If not, I'll assume you've yet to read it.)  I'm thrilled to see agencies adding a third perspective to the open data conversation:
Consumption of open data – Improving an agency's ability to deliver on its mission(s)
I am looking forward to following the success of any agency effort to take advantage of open data as a strategic resource. If you have other examples beyond the cases noted in the NextGov article, please share!