A few years ago, the government's General Services Administration (GSA) recognized it had a growing data management challenge. Much of the agency's information was languishing in silos, and there was no centralized capacity for publishing dashboards and datasets.
Accessing and utilizing data required use of a specific, limited toolset. A wholesale shift to another data-management solution risked losing knowledge accrued over many years.
To meet the data challenge, Acuity Systems developed the Data to Decisions (D2D) analytical service platform, which provides easy access to information through a centralized portal. Acuity Systems is a software and services company with expertise in decision support management.
The D2D system supports distributed publishing and sharing through the D2D portal. D2D is one of the first analytics-as-a-service platform. The system was designed "to collect, manage and analyze complex data from multiple sources, providing faster and more accurate data analysis," GSA said.
The platform gives GSA the ability to support various government data initiatives, including the goal of promoting open data, transparency and data accessibility.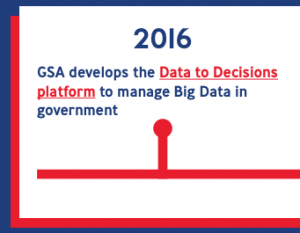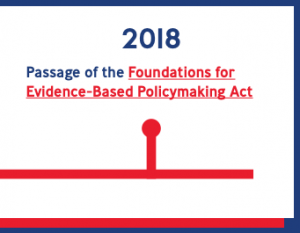 D2D integrates and manages disparate data silos, providing a framework for moving data through a decision management pipeline. D2D is architected based on logical data warehouse (LDW) principles comprising interoperable, open-source and COTS components.
D2D's next-generation evidence-based decision management framework enables data-driven decisions. Scalable across government, D2D makes it possible for agencies to make smarter decisions.
This article is an excerpt from GovLoop's recent report, "Advancing Evidence-Based Decision-Making in Government."
To learn statistics on data management in government and how to build confidence in evidence-based decision making, download the full report here.