Last month, we put out a call for our eighth round of GovLoop Featured Bloggers – and you responded with amazing enthusiasm. Around 100 people from all walks of government and industry life sent in great ideas for posts, about everything from technology challenges in city government to using Twitter to monitor food safety in your city.
It was a tough process, but we were able to whittle down the entries to the following writers. Read on to meet the new GovLoop Featured Bloggers, who will be posting once a week for the next three months. We're excited to introduce them to you – and even more excited to read what they'll be writing about. You can follow along with all Featured Blogger posts at this link. (And you'll know if what you're reading is by a featured blogger by the nifty banner at the top.)
Our featured bloggers will start their posts the week of April 25 — get ready!
(Want to be a featured blogger but didn't make it this time or didn't apply by the deadline? Worry not – we'll be hosting this challenge every few months. Make sure to check back in July 2016 for details on the next cycle.
Franco Amalfi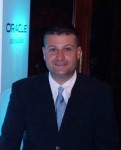 Franco Amalfi is Director, Digital Engagement Strategy, for Oracle Public Sector North America. In this capacity, Franco leads a strategic program focused on constituent-focused digital engagement technology, tools and strategies. Franco helps guide government officials at every level – U.S. federal, U.S. state & local, and in Canada – to effectively use modern cloud based customer experience technologies to enhance transparency to citizens while helping agencies deliver on their mission. In addition to working with customers, Franco authors, publishes white papers and articles on leveraging technology to drive business value for governments. He is also a frequent speaker at government conferences.
Brandon Christy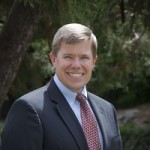 Brandon Christy, President of Retirement Benefits Institute Inc., holds a Bachelors of Science degree in Accounting from Macon State College of Georgia, and has continued his professional career as a Certified Public Accountant (CPA) as well as a Personal Financial Specialist (PFS).  He is a published author of "Navigating Your Federal Retirement."
Retirement Benefits Institute exists to educate federal employees on their retirement benefits because the federal retirement system can be difficult to navigate. RBI offers onsite and web training and has trained over 6,000 employees across the United States and offered over 2,000 personal consultations to federal employees.
Adam Giorgi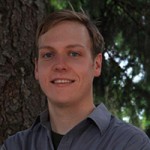 Adam Giorgi is the Deputy Communications Director at the Minnesota Department of Administration, where he manages digital communications, government websites, and various strategic initiatives for the State of Minnesota. He has previously worked as a communications professional at the Office of Governor Mark Dayton, Minneapolis-based public relations firm PadillaCRT, and the corporate headquarters of electronics retailer Best Buy. Adam earned his bachelor's degree in Strategic Communication from the University of Minnesota in 2010. He is currently preparing to start graduate school at the Harvard Kennedy School of Government – when not daydreaming about time-travel and comic books.

Kimberly Hall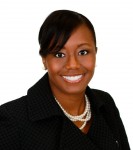 As the Communications and Outreach Manager at Brookings Executive Education (BEE) Kimberly supports BEE's commitment to the growth and development of all those who are engaged in government. Prior to joining BEE, Kimberly worked in paid media and communications on political campaigns, including the President's 2012 re-election campaign. She earned her Master's in Political Science from the University of Florida and undergraduate degree in Communications from the University of North Florida.
Daniel Hanttula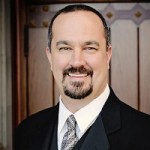 Daniel Hanttula is the Director of Information Security for the State of Oklahoma. Prior to his public sector experience, he served as a Head of IT – USA for Engel & Voelkers, a luxury real estate franchise and as a Technical Project Architect for Microsoft Corporation. Daniel has published several books and served as a contributing editor for technical magazines for over a decade; penning hundreds of articles and serving as a guest author for C|NET, HP, ZDTV and more. Daniel was also recently elected the Most Illustrious Grand Master of Cryptic Masons of Oklahoma for 2016-2017.

Melinda Miller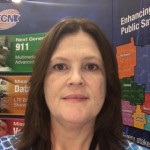 Melinda Miller currently works for the State of Minnesota as the FirstNet Program Manager for Public Safety. She has thirty years of software development experience and a member of the National Charette Institute which specializes in public project management.  Melinda graduated from Northern State University in Aberdeen, SD with a bachelor's degree in business administration and computer science, and Savannah College of Art & Design in Georgia with a Master's degree in building arts preservation.
Alberto Principe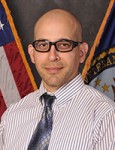 Alberto Principe has worked for the federal government for over twenty-two years. After serving in the Department of the Army, he briefly transitioned into the Department of Defense. Soon afterwards, Alberto advanced his career in the Department of Veterans Affairs, as the MSA Supervisor for the Surgical Clinics. Now he is a team member of the Medicine Service Line at Edwards Hines Jr. V.A. Hospital, where he continues to serve our Nation's heroes with pride. Alberto is part of the GovLoop Featured Blogger program, where we feature blog posts by government voices from all across the country (and world!).
Kimberly Schoetzow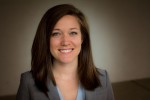 Kimberly Schoetzow is the Communications Officer for the Tennessee Department of Environment and Conservation. Hailing from Michigan, her passion for service began at non-profits that work to create a healthier and more equitable food system. While earning a B.A. in Journalism at Western Michigan University, she interned with the Natural Resources Conservation Service and National Public Radio. Kimberly worked in Grand Valley State University's Office of Sustainable Practices while earning her M.S. in Communications. Upon moving to Nashville in May 2015, she joined the Public Relations Society of America, where she serves as co-chair of the Public Service committee.
Shivani Sharma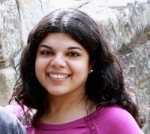 Shivani Sharma is a career Federal employee who has an interest in the role in networking plays in career development and advancement. Throughout her career, she has served as a both a formal and informal mentor at work and has volunteered in career mentorship programs. In 2010 she spearheaded a summer career mentorship program for college students, which is still active today. Finally, this interest has lead to founding a new startup (Lateral-Me, launching Summer 2016) that will increase lateral career opportunities in the Federal government.
Jeannie Shiffer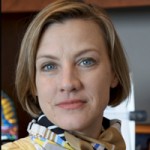 Jeannie Shiffer is the associate director for Communications at the U.S. Census Bureau. She and her staff manage the dissemination of statistics and information about the nation's people, places and the economy.
A native of Eatonton, Georgia, Shiffer's small town roots drive her passion to make sure everyone has access to government data and information.
She's been a public servant at the state and federal level for more than 20 years, most recently as director of the Office of Governmental, International and Public Affairs at the U.S. Department of Transportation.
Sylvia Sosa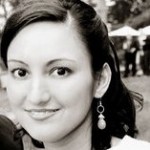 Sylvia Sosa has Master of Science in Maternal and Child Health and has been a federal employee at HHS/HRSA in Rockville, MD for about 6.5 years. She works in the Policy Office and work on national partnership initiatives structured to support states via collaborative federal programs. Prior to joining the federal government, she worked in the non-profit sector for about 10 years. Her interests lie in improving public health as well as career development for those in need of support. She's founded two organizations, a non-profit Go-MCH.org, and is launching a new start up: Lateral-Me, set to go live (lateral-me.com) in June of this year.
Derek Stertz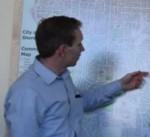 Derek Stertz serves as the lead GIS for the City of Centennial, Colorado. He has led and coordinated various special projects that involve planning, public works, communications, economic development, emergency management, fiber optic design and sales tax. He also has extensive experience in presenting to councils, boards, commissions and executives. He has been blessed with the ability to articulate complex technical items into comprehensible knowledge.
His background is in management, education, geography, history and social science. Before joining the City, he worked for the National Park Service in GIS and the United States Forest Service as an Archaeologist. He was a secondary social studies teacher for the Adams 12 School district in Colorado.
He holds a B.A in History, a M.A in Urban and Regional Planning and is currently finishing up an M.S in Management.
Richard Warren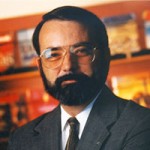 A retired naval officer, Richard Warren entered public service in 2009 to share his 19‐year private sector IT and executive experience with industry best practices as a manufacturing sector CIO, technology sector CTO, corporate board member, and entrepreneurial experience with the federal public sector. He holds an MBA in E‐Business from the University of Phoenix and is a current Ph.D. candidate in Information Technology specializing in Project Management, studying with Capella University. He holds both the PMI Project Management Professional and Risk Management Professional certifications and currently serves on their Federal Sector Executive Roundtable and other PMI executive roles. He also holds the Federal Acquisition Certification in Program and Project Management at the highest, Expert level – qualifying his to serve as Project Manager on federal IT projects of any investment scope.
Emily Yahr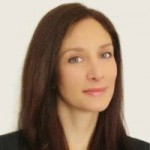 Emily Yahr has spent the last decade orchestrating successful strategic communications, stakeholder relations, project management, strategic planning, change management and more. She currently holds a position with Vermont's Agency of Human Services as a Change Management Director, where she works to support the successful implementation of innovation projects. Prior to her Change Management role, Emily led Outreach & Education efforts at Vermont's Health Insurance Marketplace. She also has a background in consulting with federal and non-profit clients. Emily has a Master's in International Commerce and Policy from George Mason University and she lives in beautiful, and often snowy, Burlington, Vermont.