Last month, we put out a call for our Fall round of GovLoop Featured Bloggers – and you responded with amazing enthusiasm. We're now pleased to announce our 14th Cohort of Featured Bloggers!
Read on to meet these contributors for GovLoop who will be posting once a week for the next three months. They come from all walks of life and areas of government with experience ranging from risk management to technology even to comedy and improv!
You can follow along with all Featured Blogger posts here. (You'll know what you're reading is a Featured Blogger post by the yellow banner at the top).
Our new cohort's posts start going up October 23rd– so get ready!
Jeff Meisel
Jeff is a data and communications geek that brings executive experience as the first Chief Marketing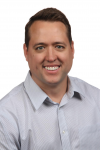 Officer for the U.S. Census Bureau, the nation's authoritative source on demographic and economic data.
The bureau's data is used as a basis for congressional apportionment, and informs $600B+ in federal spending annually.
In 2014, Jeff left the private sector after being selected as a White House Presidential Innovation Fellow. In 2017, he launched the Civic Digital Fellowship at Census in collaboration with Harvard.  He holds a B.S. in Computer Engineering from Kansas State, and a M.S. in Technology Commercialization from UT Austin.
Nicole Napuunoa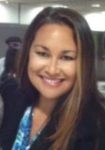 Nicole Napuunoa has worked in the federal government for ten years, all within the same agency—Transportation Security Administration at the Honolulu International Airport. During those ten years, she has assisted in many departments and has written for the TSA Blog. She has engaged in her local federal community by participating in networking events; volunteering with the Honolulu-Pacific Federal Executive Board; and recruiting members to found the Honolulu Chapter of Young Government Leaders as well as serving as the Founding President. It is her intention to be a career fed, seeing the opportunity as a privilege and challenge, especially during these quarrelsome times.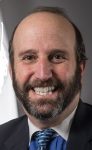 Neil Levine
Neil A. Levine retired from federal service in 2017 after 30 years in the Executive Branch and on Capitol Hill. He taught Strategic Leadership at the National Defense University's Eisenhower School for National Security and Resource Policy.  He is now a certified executive coach with over 20 years of experience in advising individuals and groups on setting the conditions for success.  Neil has a M.S. in National Security Strategy from the National War College (2008), a Masters in International Affairs from Columbia University (1986) and a B.A. from Earlham College (1983). In 2017, he received his Executive Coaching certification from the College of Executive Coaching.
Dana Skelly
Dana received her bachelor's in History from Rutgers College, and prior to working in natural resources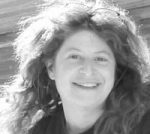 was an editor and graphic designer at an art magazine in New York.  She was introduced to wildland fire through AmeriCorps*NCCC in 1996. She has worked for three federal agencies in eastern and western fire programs since then. Dana has cross-trained with the US Coast Guard, Navy and Air Force for all risk incident management. Her published fire-related works, both in her maiden name of Cohen as well as her married name Skelly, focus on promoting progressive and accountable fire management.
Tim Dendy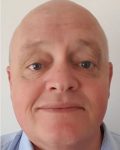 Timothy 'Tim' Dendy is married with two grown daughters. He lives with his wife in Phoenix while his daughters are finishing college on the East Coast. Tim holds an MBA and has worked for the US Postal Service for 27 years taking advantage of an early retirement opportunity several years ago. Tim has worked with several companies as a consultant for finance and management and currently works in local government as an operations manager. He enjoys writing, the outdoors, and spending time with family and is also working on a doctorate of business administration.
Jeffrey Page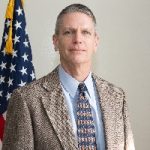 Jeffrey Page has served as the Chief Operating Officer at the Corporation for National and Community Service since June of 2014. Before that, Jeff worked from 2005 to 2014 as the Chief Financial Officer for the Library of Congress. Jeff spent the first 12 years of his career working with the Peace Corps, beginning in 1985 as a volunteer in Congo, Central Africa, and later serving as Country Director in Guinea, West Africa. For the past eight years, Jeff has written a blog (http://weeklyreminder.tumblr.com/archive) on topics of leadership, work relations, attitude, communications, work ethic and customer service.
Jennifer Logan-Porter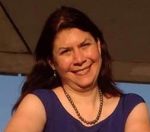 As a third-generation Floridian from Tampa, Jennifer considers herself almost as rare as the Hope
Diamond whiperedabout through the generations. Like many others in government, she decided to answer the call to serve. She is currently the Program Coordinator with Hillsborough County Risk Management and volunteers with the U.S. Coast Guard Auxiliary.
Jon Haverly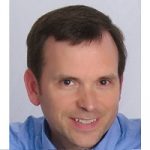 Jon Haverly helps government organizations to attract and retain top talent so that they can provide better public services. He is a Multipliers Master Practitioner with The Wiseman Group focused on conducting leadership research and developing government leaders. He has worked with numerous government agencies for the past 20 years in the areas of leadership development, project management and portfolio management. Jon has been a PMI certified Project Management Professional since 2001 and lives in Upstate New York with his amazing wife and two wonderful and energetic children.
Stacie Rivera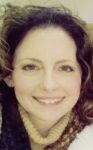 Stacie M. Rivera, MPH, APR, is a public affairs specialist in the Department of Veterans Affairs (VA). She is also a storyteller, focusing on the human side of titles and technology. Accredited in Public Relations (APR) with expertise in health outreach and communication, Stacie excels in researching, planning, and deploying national communications campaigns. She is a life-long learner, working on her dissertation in Public Policy and Administration with a focus on Health Policy. She is a 2012 graduate of the competitive Excellence in Government Leadership program, a public affairs mentor, an expert guest lecturer. Follow Stacie @PierceRivera.
Richard Leadbeater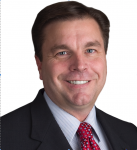 Richard Leadbeather has worked for Esri since 1997 and is currently the Global Manager; State Government Industry Solutions.  Richard leads development of the strategy that guides Esri's approach to the State and Provincial marketing team to drive growth in existing and new areas of this level of government. Prior to Esri, he worked as the Geographic Information Project Manager at the Washington Suburban Sanitary Commission, the 7th largest public Water and Wastewater utility. At the WSSC, Richard was charged with the development and implementing GIS, CADD, and Document Imaging technologies.
Paul Leegard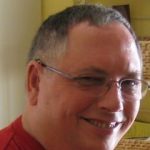 Paul has over 30 years of experience in a county and four different ones in Minnesota state agencies. He spent the past 14 years as a business analyst working on various teams developing large government systems. Prior to that he was a GIS Coordinator, IT systems manager and Human Resources Assistant Director. Currently, Paul is helping develop a communications and outreach plan with a medium size group within a state agency. He is within a year of his planned retirement and just enrolled at the University of MN to add a Communications Studies major to improve his blogging skills.
Emily Arnold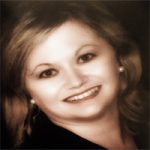 Emily has worked in local and federal government for over fifteen years. Her passion for government work is deeply rooted in being a change agent for the public and to provide and connect the public to much needed resources. She has expertise in crisis communication, interpersonal communication, strategic/target messaging, graphic design, event planning, community outreach and social media content management and engagement. Emily received her Master of Science in Strategic Communication from Troy University and her Bachelor of Science in Family Studies from Louisiana Tech University. She is known by all her friends as the real life "Leslie Knope."
Brian K. Schooley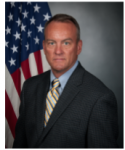 Brian Schooley is a Project Manager and an Instructor/Curriculum Developer at the Air Force Personnel Professional Development School, Eaker Center of Professional Development, at Maxwell AFB, AL. He oversees nineteen contractors responsible for the delivery of nine supervisory/managerial leadership development courses, educating over ten thousand students across the Air Force annually. He is the lead instructor of the Emerging Leader Course, and instructs in the Civilian Personnel Management Course, the Military Personnel Management Course, the Supervisory Refresher Course, and oversees the USAF Supervisors Course, the Advanced USAF Supervisors Course, and managerial courses currently in development.
Matt Polega

Matt Polega is the Co-Founder and VP of Operations at Mark43, where he currently works to scale internal processes and teams alongside explosive client growth. Matt developed the earliest iteration of Mark43 RMS, and remains deeply connected to the mission and what it takes to build effective public safety technology. In 2015, Matt was named one of Forbes' 30 Under 30 for Enterprise Technology. He holds a B.S. in Mechanical Engineering and minor in Computer Science from Harvard University, where he was also captain of the Division I Track and Field team. 
Joseph Novick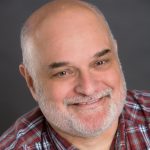 From 1995 to 2006, and 2012-15, Joey was as an elected Councilman in Flemington, NJ, and is licensed to practice law. He was trained by the Program on Negotiation at Harvard Law School, completing their Advanced Mediation Techniques course. He is a graduate of the Leadership New Jersey Fellowship Program. As a stand-up comedian and improv actor, he's appeared on MTV, Rascal's Comedy Hour, and Comedy Central. He's been featured regularly at Catch A Rising Star, The Comedy Zone and Dangerfield's and at scores of comedy venues across the country. He is an award-winning speaker, having been presented with the Leadership New Jersey Program Development Award for founding their United Nations Conference Program.
Want to be a Featured Blogger but didn't make it this time or didn't apply by the deadline? Don't worry—we open up this opportunity every few months. Make sure to check back January 2018.