Many millennials are scared of pursuing a career in the public sector because when they picture government, they envision a sad cubicle in a huge office in an old government building. While this may be the reality of some offices in both the private and public sector, the government has so much more to offer to millennials than a solitary cubicle.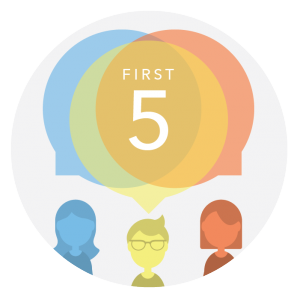 Remember Steve Irwin, the crocodile man? Turns out his job exists in the public sector too. To get a better understanding of one of the more unconventional government work environments, we sat down with Ryan Rose, Biological Science Technician for the U.S. Fish and Wildlife Service.
Behind the Innovator
Rose's work involves monitoring and gathering information about birds and other small mammals. "Our main goal in monitoring is to get population levels and make sure those levels are rising so we can take animals off of the endangered species list," Rose explained. However, wildlife is not static so the species' that Rose works change from season to season. This gives Rose the opportunity to work in a new environment every day depending on what time of year it is and what species he is tracking.
The road to becoming a conservationist was always relatively clear for Rose. "I've always had an interest in the outdoors, I grew up camping and I was in the boy scouts, so my passion for conservation came pretty naturally." As a result, he decided to study wildlife conservation biology in college and decided to make a career out of conservation.
Prior to the Fish and Wildlife Service, Rose participated in internships across sectors. Through these experiences, he learned that he was partial to the public sector. He emphasized, "I like the public sector so much because, in my experience, everyone makes sure they are on the same page before we move on." Additionally, Rose appreciates the opportunities for career development that the public sector offers. The Fish and Wildlife Service offers the National Conservation Training Center, for example, where employees can go to take classes and training to help them do their job better. 
Pros and Cons of the Public Sector
Con: Government employees only work 9-5 in a cubical in Washington.
Pro: There are opportunities to work in unconventional workplaces.
Many government positions allow for flexibility and the opportunity for field work. "About 80% of the time I am outside in the field checking for nesting shore birds, banding ducks, getting measurements for the salt marsh." While he does have to write reports and spend some time in the office, Rose ensured that his office offers a laid back and pleasant atmosphere.
Con: The work you do doesn't necessarily have a tangible impact.
Pro: If you take initiative, you can make a difference.
Rose emphasized that he is able to make a difference in the conservation effort on a daily basis. One of his most recent wins was taking the Delmarva fox squirrel off of the endangered species list. He explained, "It's really valuable to see that the work we have been doing has a positive impact and an influence over conservation efforts."
Advice to Millennials
Rose's current position did not just fly into his lap. He explained that his internships in the field gave him the experience he needed to prepare for a career in public sector conservation. Additionally, these experiences gave him the opportunity to build the connections he needed to get to his current position.
It is also imperative to get to know the agency you want to work for and to let them get to know you. This may seem impossible to do with some of the larger agencies but Rose emphasized that there are ways to avoid getting lost in bureaucracy. "Some agencies appear huge but when you break it down, agencies are made up of people who you can form relationships with on a more micro level."
Rose also gave some insight into the agency's perspective when he concluded, "we are always looking for different personalities, progressive ideas and new people to bring to the table who can possibly have a positive impact on the future of our mission." While there is not room for all of us to become the next bird man, you can take these next steps to begin to make your own public service vision come true.
Love hearing millennial stories straight from the source? Check back the first Thursday of every month for a new inside perspective from young govies. If you want to be our next featured millennial, email us here.
This post is part of GovLoop's millennial blog series, First 5.