Cybersecurity is not a strategy to be executed in the back offices of agency IT departments. While technology and security professionals continue to play a leading role in securing government information, cybersecurity depends on every agency employee today. The escalation of cyberattacks, both in volume and sophistication, makes it imperative that every public servant has an eye on security.
This playbook explores six tactics to create an agencywide culture of cybersecurity, including:
Assessing organizational security.
Outlining the basic security expectations of your agency.
Creating a culture of transparent cybersecurity.
Choosing the best technologies to empower secure use.
Ingraining security into daily operations and processes.
Tracking performance and engagement for long-term cyber success.
This guide also includes best practices from government experts at the state and federal levels to help spread cybersecurity beyond the walls of IT. It also outlines of the tools and teams you'll want to assemble for each step of your cybersecurity journey, and provides worksheets to get started.
Cybersecurity is now part of everyone's job description. This playbook will help your agency enable every employee — from frontline staff to the top administrator — to safeguard government.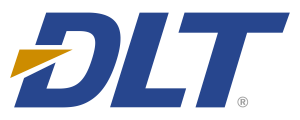 Want more information on how to create an agency-wide culture of cybersecurity? Watch our Talking Transformation: Cyber episode on Government Matters.