Returning back to the workforce after an extended period of leave is not easy. Whether you took time off to care for a child, an aging parent, or for any another reason, many of us don't have the luxury of having a job waiting for us when we want to come back to work. So what do you do when you're ready to work again but not exactly sure where to start? You may consider a returnship.
Returning professional internships, or returnships, are mostly for women who have taken a career break but are interested in getting back into the workforce. Essentially, it is a paid short-term employment opportunity that allows the returner to polish their skills and knowledge from their previous role while learning new skills and preparing them for a new position. Similar to internships for recent college graduates, employment is not guaranteed at the end of the contract. However, many companies do extend full time offers at the end of the program.
The concept of returnships started with Goldman Sachs in 2008 however, it has quickly spread across the private sector and into the public sector as well. One of the first government returnship opportunities was the Navy's two-year rotational program in the Naval Undersea Warfare Center. Typically, this program was geared towards traditional post-graduate applicants. However, they recently accepted individuals looking to return to the workforce. While still in its infancy in government, advocates are optimistic returning to the workforce programs will soon catch on in the public sector.
Think you're interested but still unsure where to start your returnship journey? Here's three tips to help you navigate the process.
Don't get discouraged. Even when you have a flawless resume with no employment gaps, job searches can be frustrating. If you don't get any responses from the first few applications you send out, don't give up quite yet. Consider getting in touch with a career coach or old mentor to make sure your resume is up with the times and to solicit general encouragement in what can be a scary endeavor.
It is also easy to feel overwhelmed and discouraged once you have the job. Transitioning back to 9-5 and adapting to workplace norms is challenging whether you have been out of the workforce for two years or twenty. Find someone within your new organization that you can talk to about the transition and the ins and outs of the company and position. Not only does this help you through the tough first weeks but it also puts you in a better position once it's time to decide which returners to hire.
Search smart not hard. Similar to post-graduate internships, there are resources available specifically for returnships. iRelaunch is a platform exclusively working to help those looking to transition back into the workforce. Similarly, On Ramp Fellowship is a workforce re-entry platform specifically for women in the legal field.
However, don't feel like you are limited to re-entry specific job sites and platforms. Those looking to make their way back into the workforce can have just as much luck simply applying to regular post-graduate or college level internships. This is particularly relevant for those looking to transition back into government, as the public sector has fewer official re-entry opportunities than private companies.
Returnships aren't just for women. While many of the individuals who participate in returnships are women returning from caring for children, men participate in returnships too. Including men in the conversation of returning to the workforce can help take away the stereotype that these type of work transitions are only for women who take career breaks to care for children. Approaching the challenge of returning to the workforce from a gender neutral perspective will make it easier for everyone to make the transition, no matter what their reason for leaving the workforce in the first place was.
For even more information on how to secure the right returnship for you check out this guide to adult internships and be sure to leave a comment if you have had a returnship experience.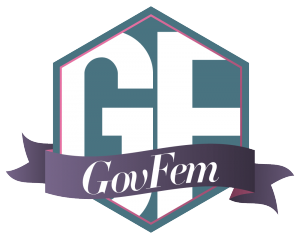 This post originally appeared on GovLoop in September, 2016.