Posts Tagged:

Good Writing In Gov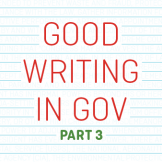 Check out these ten common word usage errors to be aware of when writing your next email or report.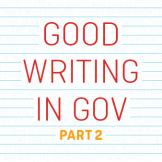 Take a look at five common grammar mistakes to avoid in your next important report or high-stakes email.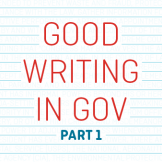 If you need a refresher on what plain language looks like in practice, this post offers some quick tips and best practices that you can incorporate into your own writing.