There has never been a more important time for women to get engaged in the federal government. As demonstrated by Katherine Johnson, the NASA mathematician at the center of the popular movie Hidden Figures, when women get involved in government, they can be a powerful force, so it is important that agencies incorporate and value women at all levels. Which agencies are doing the best at that goal? We did some research.
Our Methodology
We analyzed employment data from the Office of Personnel Management (OPM) and the Partnership for Public Service's Best Places to Work in the Federal Government (BPTW) rankings to evaluate the cabinet level agencies based on five key criteria.
Using OPM's Fedscope database, we collected data on which agencies employed the highest percentage of women, what percentage of women at agencies were making over $80,000 per year, what percentage of supervisors were women, and what percentage of new hires between FY11 and FY16 were women. We supplemented Fedscope's data with the female demographic scores from the Best Places to Work rankings, which compiled data from the Federal Employee Viewpoint Survey conducted by OPM. Then by evenly valuing each criterion, we were able to find an overall score for each agency.
Our Findings
Did your favorite agency make the list?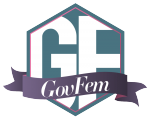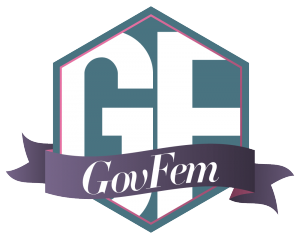 1) The Department of Education: Based on the data, the Department of Education showed strong representation of women in the agency and its leadership. 62.5 percent of full-time employees are women, and of the 648 supervisors, 55.4 percent are women. What is even more encouraging is that 82.7 percent of women at the agency make above $80,000 per year, which means that many of them are at or above the GS-13 level.
Women have also been well represented in the agency recruitment process, as 58.6 percent of new hires between FY11 and FY16 were women. The agency does have room for improvement when it comes to female employee satisfaction, as they rank 15th out of 20 for midsize agencies in the BPTW rankings.[1]
2) Department of Health and Human Services (HHS): HHS also has a strong representation of women in their workforce with 64.7 percent of all employees and 55.9 percent of supervisors being women. Of the 42,326 women at the agency, 63.9 percent are making above $80,000 per year, which puts them in the top half of cabinet agencies, but over 70 percent of men at HHS make above that threshold.
According to the FEVS data, women at the agency rated their workplace highly with a BPTW demographic score of 67.6, which is tied for fourth in the large agency rankings. Of the cabinet level agencies, HHS had the highest percentage of new hires that were women. Only a half of a point separated HHS's and the Department of Education's overall scores.
3) Department of Housing and Urban Development (HUD): HUD showed consistency in their hiring practices for women where women made up 59.5 percent of all employees, 50.7 percent of supervisors, and 50.3 percent of new hires between FY11 and FY16. HUD particularly excels when it comes to paying women because 81.6 percent are paid more than $80,000 per year, which is the second highest percentage among cabinet level agencies. Also, this figure is relatively close to the percentage of men at HUD making above this threshold, which is 87.7 percent.
Like the Department of Education, HUD has room for improvement when it comes to their BPTW demographic score, where they ranked 16th out of 20 midsize agencies.
4) State Department: The State Department excelled in their BPTW demographic score where they ranked 3rd among large agencies, meaning that women felt a strong satisfaction with their workplace. Although women make up 54.2 percent of the workforce at the agency, less than half of the supervisors are women. Also, less than half of the new hires over the last five years have been women. The agency did however have an above average (65.2 percent) ratio of women making more than $80,000 per year and an above average overall score, 56.7.
5) Department of Labor: Rounding out the top five, 67 percent of women at the Department of Labor earned above $80,000 per year. That is relatively close to the percentage of men who earned above that threshold, 72.7 percent. Also, the BPTW demographic score was slightly above the cabinet level average of 62.8, the agency did increase its score by 2.4 points from 2015. The department can, however, work to hire more women in the future because less than half of their workforce, supervisors, and new hires during the last five years, were women. 
Honorable Mentions:
The Department of Veterans Affairs (VA) and the Department of Treasury: Although these agencies had low percentages of women making above $80,000 per year and they were not ranked highly in the BPTW demographic scores for large agencies, women represent over half of their workforce and supervisors.
[1] The BPTW rankings are not relative to other cabinet level agencies, but rather to agencies of the same size.