What does it mean to be truly innovative in government?
The answer can be far-ranging, including everything from a new way to fix a pothole to a data center refiguration or enhanced diversity, equity and inclusion policies. It can be small, incremental changes or enterprise shifts.
Join us online on Wednesday, Wednesday, Feb. 16 from 10 a.m.-2:05 p.m. ET/7 a.m.-11:05 a.m. PT to learn how agencies are pushing them and their teams forward.
Register for free now:
---
Brought to you by: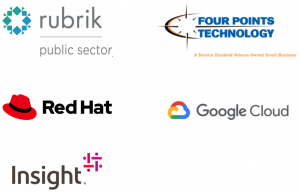 In order to provide you with this free online training, GovLoop may share your data with online training, event or resource underwriters. When you register for an online training/event or download a resource, your information may be shared with the sponsors of that document or training. You have the option to unsubscribe or opt-out from sponsor communications with said sponsor at any time. Please see our Privacy Policy for more information.