The Boston Mayor's Office of Women's Advancement was established in 2014. Only two years later, it's already made significant process towards its goals of increasing women's representation inside City Hall and within the city-at-large. In a recent interview, the Office's Executive Director Megan Costello discussed how they've managed to so rapidly grow and become an impactful part of Boston city life.
The Office has taken on a wide variety of issues relevant to women in the city, including closing the wage gap, enhancing childcare options, improving sex education in schools, and decreasing sex trafficking. But while their initiatives are diverse, the tactics they use to make them effective are consistent. Costello explained the strategies her team uses to advance women's issues, including:
Move beyond "women's issues." Costello said it's critical to make it clear how so-called women's issues are actually issues affecting everyone. That inclusive messaging helps increase support for initiatives, as individuals and businesses realize how women's advancement can actually improve city life for everyone. It also allows the Office to make a broader impact by diversifying its focus.
"Yes, there are some days I am working on issues that are more traditionally defined as 'women's issues' – things like the wage gap or sex trafficking," Costello said. "But there are other days where I am working with my colleagues in city government about how to diversify our pools of applicants for a particular job in engineering."
Include men. Beyond messaging women's issues as relevant to everyone, Costello said her office directly engages with men to make projects more effective. She pointed to their campaign to end sex trafficking as one example of this tactic in action.
"We're recruiting men and male allies to help us," Costello explained. "These are male citizens that will do interventions with other men who are trying to purchase sex. We're addressing the demand side of sex trafficking, because we believe 'that once we eliminate the demand, you will no longer have a need for supply."
Even within City Hall, Costello said they're increasing male involvement in the Office's programs and drawing attention to gender issues.
Find partners. The office also partners with non-government organizations to increase the reach of their work. For instance, the Office has recruited more than 170 local businesses to sign The Boston Women's Compact – a commitment to disclose wage information and decrease gender pay disparities. That puts the onus on individual organizations to advance women's pay, rather than leaving it to government alone.
They also collaborate with the American Association of University Women to provide salary negotiation training to Boston women. With this third-party assistance, the Office hopes to educate 85,000 women over five years.
Focus on culture. Ultimately, the Office of Women's Advancement hopes to improve the lives of women throughout Boston. But while tactical programs like these negotiation workshops help achieve that goal, Costello explained that the office is principally focused on increasing awareness among all groups right now.
"With all of these different initiatives, a change in culture and a change in awareness are very much the first steps that we're looking for," Costello said. "You have to educate people about the challenges that currently exist before you can start solving a problem."
Lead by example. Finally, Costello explained that while they continue to reach into the community to improve women's lives, her office recognizes the need to set an example from within city hall. "We're always looking at what we are doing in our own back yard," she said. "This is something that's been a priority for the mayor; we know that everybody has to contribute, including us. Like everybody else, we have to continue to hire women in leadership roles and increase our own diversity."
As the Office's agenda and staff grow, Costello intends to expand the portfolio of projects and issues they take on. But she knows that change requires more than directives or policies.
"It's really important that government play a role in changing attitudes," Costello said. "Mayor Walsh has decided to take a multipronged approach to closing the gender wage gap and addressing other issues, to both address legislation and policy and also culture and human behavior."
That multi-dimensional approach will continue to dominate the Office of Women's Advancement's agenda as it moves forward.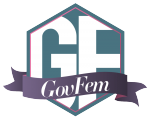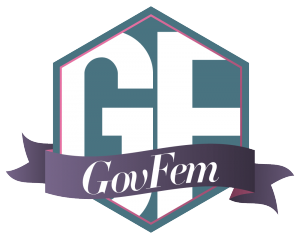 Photo Credit: Flickr/ Jeff Gunn