With the Emmy's this past Sunday, Hollywood's award season is underway. And in great news, more women and minorities took home the gold than ever before.
But, what about Washington's award season? How do we get more women and minorities recognized for their contributions to government? The answer is simple. Nominate them!
The first step, of course, is to find the Emmy's and Oscars of public service. Here's a few suggestions for awards for which you can nominate stellar female public servants:
AFCEA Women's Appreciation Award
This award recognizes and honors AFCEA members, regardless of gender, who have gone above and beyond to further the careers of women. One of the key qualifiers is for candidates to "actively develop, or contribute to developing, shared opportunities for females in business and government to network, learn new skills, share best practices, celebrate accomplishments, and develop professionally."
More formally known as the Samuel J. Heyman Service to America Medals, the Sammies are touted as the Oscars of government service. Not exclusive to women, they nevertheless are an awesome opportunity to recognize a female public servant in front of some of the biggest leaders in government.
Women in Municipal Government (WIMG) Leadership Award
Offered by the National League of Cities, the WIMP Leadership Award is dedicated to honoring women in local government. "Each year, a winner is recognized for individual achievement in initiating creative and successful programs in municipal government that helps citizens, particularly if the leadership serves as a specific mentoring model for future female leaders," the website states.
Nominations are being accepted until September 27, 2017.
Federally Employed Women's Military Recognition Award
FEW's Military Recognition Award is an annual award given to a maximum of six exceptional military members, one for each service (Army, Air Force, Navy, Marines, Coast Guard) and one for one member of the National Guard, a valued partner of FEW.
Women in Government Relations Awards
WGR recognizes both women in Congress and the women who work in their offices. This is the perfect award if you're looking for a way to recognize an outstanding female Hill staffer.
Local Government Excellence Awards
Hosted by the International City/County Management Association (ICMA), the Local Government Excellence Awards celebrate the value of professional management and honors creative contributions to professional local government leadership. The awards highlight public awareness of the value of professional management and its impact on the quality of life in communities.
2017 winners will be recognized in October at ICMA's 103rd Annual Conference in Texas. Nominations for next year open on Jan. 1, 2018.
Hosted by GovLoop and Young Government Leaders, these awards are a great opportunity to recognize public servants from all levels of government. As a bonus, awardees get free access to the Next Generation of Government Training Summit.
Unfortunately, 2017 nominations are now closed but they'll be back next year to celebrate even more awesome public servants!
There are also a number of state and local awards given to women for public or community service, including:
Don't live in any of these areas? Check with your local government to see what other awards they might host for women leaders.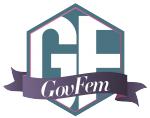 Photo Credit: Flickr/Brad K.