What are You Doing This Summer?
At GovLoop, we pride ourselves on our community. There are over 270,000 of you — government employees, industry partners and knowledge experts — who are extremely engaged. You comment on nearly a thousand posts and discussions each month. You talk to each other in the comments about your experiences, dreams and tips. You share your ideas, and inspire one another to be better and do more in the public sector.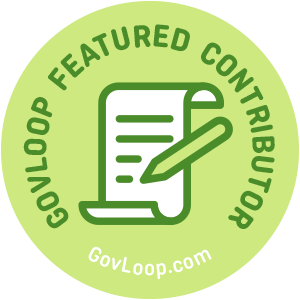 Many of you are also prolific GovLoop writers. You write about everything from open source in your agency, to best leadership practices, to innovation in government. We here at GovLoop love your articles – we're sort of obsessed with them, actually – and look forward to new, insightful contributions everyday for our community.
And it's exactly because your contributions to GovLoop are so terrific, and so valuable, that we're looking to expand on them. Today, we're announcing the 16th round of the GovLoop Featured Contributor Program.
We've already had a very successful 15 runs of this program with over 200 amazing GovLoop Featured Contributors (whose posts you can read here). We're looking to keep the momentum going with new voices who can write about everything from the best way to hold a meeting in the government to how to create the most effective data strategy for your teams.
The Details
We're looking for 15 (or more!) new voices to write once a week for the GovLoop community starting from May throughout the summer until the end of July. We want you to write about subjects you think are important — from experiences at your agency, to the way cybersecurity is impacting your job, to tips on how to increase fed engagement — really, anything that inspires you. If it's important to you, it's important to us and we want it on GovLoop.
What's in it for You?
In addition to having your articles read by our community of 270,000, you'll get:
A featured homepage slot on GovLoop every time you post
Promotion of your posts to our social network communities (and we'll promote your Twitter handles, too)
Recognition of your efforts and status via a special GovLoop Featured Contributor banner
A package of free GovLoop swag (t-shirts, stickers and more)
Published articles and a great line on your resume
Feedback, writing tips and blog guidance with bi-weekly metrics reports for top trending articles
If you want to be a part of this prestigious program, it's easy. All you have to do is email [email protected] with three blog post ideas, a writing sample and your resume. Please use the subject line "GovLoop Featured Contributor."
Any questions? Leave a comment on this post, or tweet @GovLoop. We look forward to your ideas, contributions and content.
We'll be accepting applications until Friday May 4th. Those selected to be featured contributors will be notified the week of May 7th. Featured contributors will begin writing once a week starting the week of May 14th and will finish their stint by the end of July.