The High Five
4-1-1 on E-L-G-L
Colin Baenziger & Associates – Related Link: Executive Search with Colin Baenziger and Associates
Sara Suryan, Portland State University, Legal Assistant
Scott Pingel, City of Dayton, City Manager
April 17: K.L. Wombacher, Hillsboro Hops General Manager
April 18: ELGL Willamette Valley Forum with Sarah Medary, Eugene Assistant City Administrator
May 1: Resume Review With Heather Gantz, Waldron HR
Weekly Reader – Top 5 Blog Posts of the Week
I'm Just a Bill
Family leave bill passes the House – While mandatory sick leave caused a ruckus in Portland last month, a bill to require mandatory bereavement leave for Oregon employees generated little controversy in the Legislature and passed the House today with a 40-18 vote and support on both sides of the aisle.
Employees wouldn't have to 'like' bosses under Oregon House bill – The Oregon House passed a bill that would bar employers from seeking access to the social media accounts of job-seekers and employees Monday.
Oregon House passes bill regulating police drones – A bill regulating the use of drones for police work easily passed the Oregon House Monday, the first step toward establishing a broad statewide policy on the use of unmanned aircraft.
Sales tax discussion flops without public buy-in, Gov. John Kitzhaber says – Don't make the same mistake again — and again and again – Gov. John Kitzhaber urged lawmakers studying how to change Oregon's tax structure to make it more stable.
The Game Changer Hidden in Obama's Budget -I have to admit, I was barely able to keep my eyes from glazing over when I scanned the White House's budget proposal for transportation. It's not that I don't buy the argument that infrastructure investment is important and necessary for economic growth. It's just that I've heard it too many times from the White House to get excited about it.
Governor: First ask voters what's wrong with tax system before asking them to approve sales tax – Kitzhaber, in remarks to a Senate committee, said advocates of change should first get a better sense of what voters think is wrong with the system — and then officials need to get a better handle on spending.
Gun control; wolf and cougar control: Oregon Legislature today – It's guns 'n critters day at the Oregon Legislature.
Fiscal Cliff
Portland budget group finds nearly $5 million in possible savings – A subcommittee formed to help the city through its current budget crisis has offered the City Council a package of suggestions that members believe could shave nearly $5 million off the projected $25 million shortfall.
Oregon Democrats' latest tax plan would raise corporate rate – House Democrats are backing down on a plan to curtail deductions for the wealthy in response to a raucous backlash from charities and instead proposed to raise tax rates for some Oregon corporations.
D.A. makes counter offer on budget: Attorneys would take pay cuts to reduce cost of office – Klamath County District Attorney Rob Patridge made the county budget committee an offer Monday: Instead of losing two deputy district attorneys to cut $235,000, reduce the pay of four deputy district attorneys for a $68,000 cut.
Inside Portlandia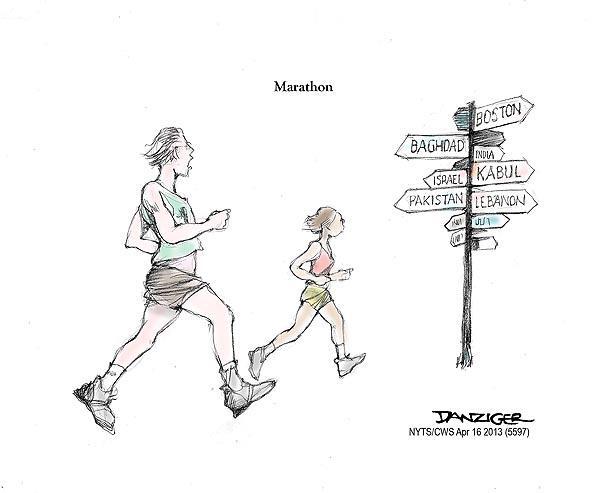 From brown to green: Portland launches clean-up loan program – After more than a year of planning and strategizing, a fund to help clean Portland brownfields is in loan-issuing mode.
Hillsboro Police Department members feel 'frustrated,' say department has 'no vision,' according to survey – To help identify internal problems in the Hillsboro Police Department, interim Chief Ron Louie surveyed department members to gauge how they feel about the agency.
AFSCME, OC stare down over demotion – Oregon City's employees union last week formally complained of unfair labor practices in Samantha Vandagriff's demotion and threatened firing that came in the aftermath of the city's failure to collect development fees, which cost taxpayers nearly $1 million.
Poll: Clark County Evenly Split on Columbia River Crossing – A new poll on the Columbia River Crossing was released today and the results are near tie on public opinion toward the CRC.
Gresham gets tree grant, awards – The city also is using the money to purchasing tree tags for significant trees in Gresham and to buy Hogan Cedar trees — a unique form of Thugja plicata, a western red cedar that grows naturally only in the Gresham area — that students helped plant at Hogan Cedar Elementary School, said Tina Osterink, Gresham's natural resources planner.
Outside Portlandia
Cottage Grove investigators closer to making arrest in embezzlement case – Forensic auditors have completed their report and submitted it to police, who have begun interviewing witnesses as part of an investigation into alleged embezzlement by a city employee.
Talent city manager faces ethics complaint – Oregon's Government Ethics Commission will proceed with a preliminary investigation of an ethics complaint against City Manager Tom Corrigan filed by three city employees and the man who oversees city engineering.
Career Center
Do Male Leaders Need to Think More Like Women? The world is getting sick of male – or least "masculine" – leadership, according to a survey of 64,000 people in 13 countries that underpins the new book The Athena Doctrine: How Women (and the Men Who Think Like Them) Will Rule the World. As authors John Gerzema and Michael D'Antonio discovered, 66% of adults agreed that "the world would be a better place if men thought more like women" – including 63% of men worldwide and an astounding 79% of Japanese males. Yet men, of course, continue to dominate corporate leadership and power structures.
Social Network
High-Speed Wi-Fi? Not So Fast – A faster version of Wi-Fi will hit the market this year, giving users the power to download a television show's entire season in less than a minute—although few people can expect to take advantage of such speeds any time soon.
CORY BOOKER'S #WAYWIRE GETS NEW VIDEO TOOLS, PARTNERS WITH COLLEGEHUMOR, HUFFPOST LIVE – NEW TOOLS MAKE IT EASIER FOR USERS TO PULL VIDEOS FROM YOUTUBE AND VIMEO, PLUS EVERY VIDEO YOU'VE SHARED ON FACEBOOK, TWITTER, AND VINE, AND SHARE THEM AS "WIRES."
Google boss: Entire world will be online by 2020 – That's what Google Executive Chairman Eric Schmidt said this weekend in public comments that inspired everything from excitement to incredulity.
May We Recommend:
ELGL Facebook: City of Lebanon, Oregon
ELGL Pinterest: Augusta Georgia Government