What we do outside of work can often attribute to our success at work. Being in public service is extremely rewarding in many ways but I do not have to tell you that it comes with its stresses too. Maintaining a healthy level of stress has many positive benefits but there is a thin line between healthy and negative stress which we all cross from time to time.
The way that I have always handled excess stress is through my hobby. There are many health benefits to having a hobby and it is also good for making friends, building confidence and cultivating other skills that you may not get to work on as much at work. Let's take a look at why having a hobby is important:
5 Reasons Everyone Should Have a Hobby
Creativity: Most hobbies require creativity and developing creativity through a hobby can transfer directly into creativity at work. There are not many ways on the job to develop creativity and this skill is extremely important in today's business world. In job interviews I always ask people what they do for fun because it provides great insight into their personality, creativity and passion.
Confidence: Hobbies build confidence because being good at something and learning something new is very rewarding. Job roles and responsibilities change so often we are often faced with learning new things. The confidence you gain from challenging yourself in your hobby can help prepare you for learning new things at work.
Reduce Negative Stress: Getting caught up in something you enjoy doing is great for relieving stress because it refocuses your mind on something that you enjoy. Hobbies that require some level of physical activity also create chemical changes in our body that help reduce stress but even if your hobby does not require physical activity you can still benefit. Getting a break from stress at work and doing something you enjoy can rejuvenate the mind and help better prepare you to handle the challenges in the future.
Socialize: The internet provides endless ways to connect with people that enjoy doing the same things that you do. This is a great opportunity to meet new people, discuss your hobby and get more involved with bigger groups. Many of my best friends are people I have met through my hobbies and it is an easy way to make new friends when you travel or move to a new area. It is also a great way to make friends at work and in similar jobs at different organizations.
Personal Development: I talked about creativity and confidence already but the personal development does not stop there. I currently work in technology and it is because of my hobby that I ended up here. I learned many skills, such as video/photo editing, writing, photography, web design, etc… that were a complete byproduct of my hobby. This will happen to you too. You may end up running a local club, maintaining a website, creating flyers, helping with fundraisers, etc… These all translate into real skills you can use on the job.
Tips on selecting a hobby
If you do not already have a hobby or if you are looking at trying something new, there are a couple things to keep in mind. When you select a hobby you want to consider the following:
Challenging: Find something that is progressively more challenging but does not have such a huge learning curve that it will be years before you see any progress.
Focus on Strengths: It is a good idea to focus on something that you have some natural ability at. If you are scared of heights you would not try rock climbing and if you don't like being outside you probably would not take up mountain biking. Take into account your fitness level, finances, education and passion when choosing a hobby.
Stress: Take into consideration the level of stress that the hobby has. One of my hobbies is playing Texas Hold'em which has great qualities (see 15 Things Texas Hold'em Taught Me About Leadership) but it is a very high stress game. I have to balance that hobby with another one that has a lower level of stress.
Getting past the beginner stage of a hobby can be stressful but it does not take as long as you might think. One of the books that I really liked that talks about how to learn new things fast is The First 20 Hours by Josh Kaufman. More info can be found here: http://www.first20hours.com/
What is Your Hobby?
If you already have a hobby that you would like to share please post in the comments section. If you have a hobby that you enjoy but do not dedicate enough time to it, hopefully this post will convince you to rethink that. Who knows, you may find another GovLoop member with the same hobby and make a new friend!
My Hobby
I mentioned that I like to play Texas Hold'em earlier and I still play that from time to time but the hobby that I have done since I was a kid is aggressive inline skating. I am definitely pass my prime but can still get out there and hang with some of the younger skaters every now and then. Here are some pictures from the thanksgiving holidays sporting my GovLoop shirt.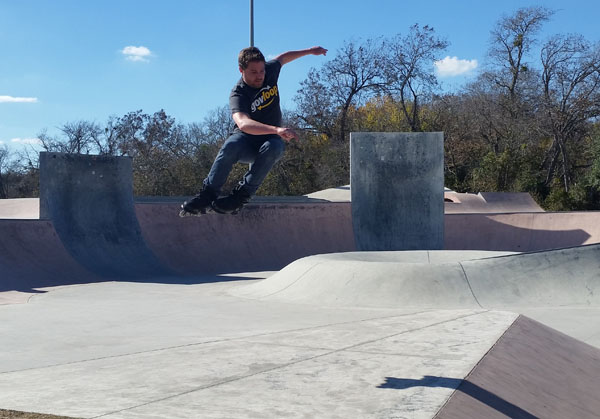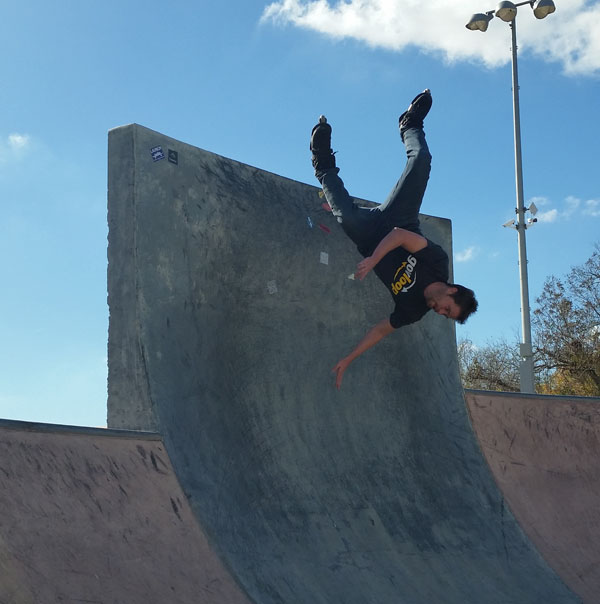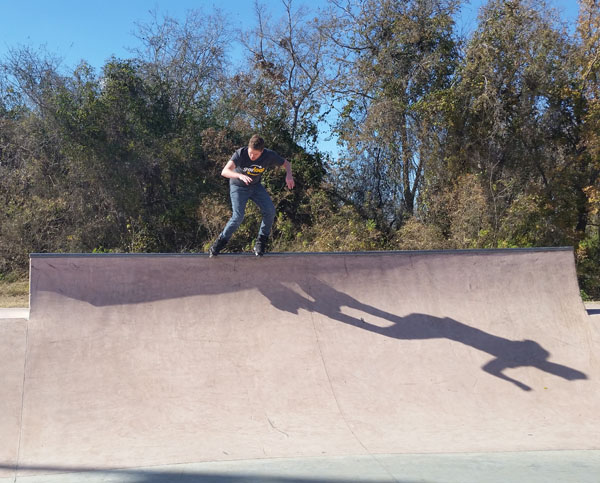 Tim Howell is part of the GovLoop Featured Blogger program, where we feature blog posts by government voices from all across the country (and world!). To see more Featured Blogger posts, click here.