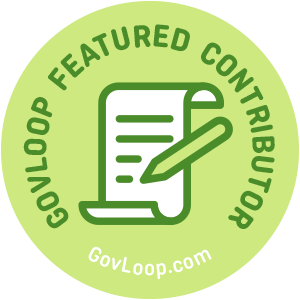 You've done it! Congrats on that corner office. Now, you get to manage a team of people as a first-time manager. When you sit down in your office for the first time, I'm sure you feel equal levels of excitement and fear as you embark on your new role. In my career journey, I looked forward to opportunities for promotion and felt that I possessed the traits to be a good manager. In the positions where I was offered a managerial role, I worked hard to learn the ropes as the boss.
In most cases, new managers are not given a handbook on how to manage people. The following are tips and suggestions based on my experience on both sides of the desk – as a support team member and as a new manager in the hot seat with a team of employees.
Set Yourself as an Authority
You are the boss! You aced the interview and earned this position. So now it's time to act like it. In my first managerial role years ago, I was promoted from a support position. At 23, I secured the position and then had to manage folks who were much older than me, many of whom had trouble respecting me in the beginning. I set the tone by leaning into the skills that I had learned on the job. After articulating a plan of action as a first-time manager, my team members were then given a chance to shine. I was firm when I needed to be and, eventually, I earned the respect of my entire team.
Be the Boss, Not a Friend
This may be the hardest tip to follow. We all want to be liked. Stepping into that manager role changes everything. While it is important to build rapport and relationships with your team, you must remember your role as a manager. Early on in my career, I took a position working for a friend. My boss was someone with whom I socialized frequently. When our professional relationship began, the lines were often blurred and he treated me differently than other members of my team. I was laid off from that job ultimately but, in retrospect, I realized that the relationship that I had with my friend/boss hindered my performance. Additionally, it was unfair to the rest of the team.
Learn How to Delegate
One of the hardest things to do when transitioning into a managerial role is to assign tasks and then allow your team to perform them. In my last transition to a managerial role, I was a high performer in my previous role. I had no managerial responsibilities and only needed to focus on completing my own work. When you take on the role of manager, your responsibilities shift from completing tasks to managing the workflow for your team. Finding the right ways to effectively delegate will empower your team members to complete assignments efficiently. It also helps you build trust with your staff. One of the best compliments I received as I transitioned from my last job into my current government role was from a direct report. She said that I didn't come in and micromanage – I let her and the team "do their thing."
Don't Be Afraid to Try New Tactics
Oftentimes when you enter a new company as a first-time manager, you will be regaled with tales of "how it used to be done." In my previous job, I took the place of a manager who was the only person ever to hold that position. Although I knew I had big shoes to fill, I relished this opportunity to make the position my own and try new, innovative tactics. Not all were successful, but I am a firm believer in constantly pushing the envelope in finding new ways to get work done.
Put on Your Coaching Hat
Having played soccer in high school and college, I learned valuable lessons on what it takes to be a successful coach. One of your main roles as a manager is to develop your team members and help them reach their potential. Everyone has different work styles and receives feedback differently. Set regularly scheduled individual meetings with your team members. This provides a space for you to share guidance and criticism. Giving criticism may be challenging at first, but if you embrace this responsibility, you will be certain to find success in your role.
Reality check – being a new manager is not about you! It's about making your staff shine and fulfill their potential. Use these strategies when you step up into your new role as a first-time manager.
Paul Negron is part of the GovLoop Featured Contributor program, where we feature articles by government voices from all across the country (and world!). To see more Featured Contributor posts, click here.