On February 7, President Biden delivered the second State of the Union speech of his presidency. It was an opportunity for the President to reflect on the past year, highlight his accomplishments, and reframe his challenges. It was also an opportunity, as it has been for so many recent years, to see the rifts in our government on full display. For each applause line delivered by the President in support of his agenda, half the room would rise and clap, while the other remained seated and sour. Criticisms of the opposing party were met with both cheers and jeers. And Bono was there!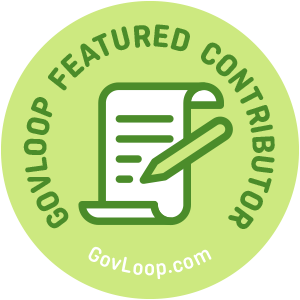 It is worth remembering, though, that this partisan division in our government does not just make for dramatic watching. It has a real and tangible impact on the daily lives of Americans, and the daily lives of public servants at every level of government. In last year's election, Republicans took control of the House, and although a divided Congress means that not much progress is expected on the legislative front — for either party — government insiders know that the power to make laws is just one arrow in Congress' quiver. When legislation becomes difficult, the majority party in either body leans heavily on another key tool: oversight.
Republican leadership in the House means Republican control over the House Oversight Committee. This committee has a broad mandate, even in the friendliest of times. In the 117th Congress, the Committee reviewed everything from white supremacy to FITARA to cannabis to postal operations to toxic aviation fuel to the future of federal work to regenerative agriculture to the Washington Commanders and virtually everything in between.
What can we expect from the 118th Congress? Two words: more oversight (with one major difference). Since the 117th Congress was controlled by Democrats, a good portion of its oversight activity was aligned with the Administration and focused on more traditional Democratic priorities.
But oversight committees controlled by an opposition party tend to focus a lot more inwards as a "check" on the current administration. Republican Leader Kevin McCarthy has already published his playbook for the incoming Congress, which calls for investigating the Department of Homeland Security, federal spending, the National Institutes of Health response to COVID-19, the Justice Department, the FBI, and federal ethics compliance.
This is a non-exhaustive list. The coming investigations will touch every federal agency, and hundreds, if not thousands, of state, local, and educational institutions. Why does this matter to the typical government employee? Because these oversight activities will increase the administrative burden and highlight the need to make sure their own house is in order. In order to survive and to thrive as public servants, agency personnel need to be — and be able to prove they are — beyond reproach.
In my next blog, I'll discuss how to achieve this using clear strategies and specific tools that government employees can utilize today.
---
Benjamin Tingo is the Chief Legal Officer and Vice President of Strategic Partnerships at OPEXUS. OPEXUS (formerly AINS) is a DC-based GovTech 100 awardee whose mission is to empower professionals to elevate trust in public institutions through the design, development, and delivery of specialized case management software, including Open Government (FOIA and Correspondence), OIG Audits and Investigations, and Human Resources/Employee Management. Benjamin is a licensed attorney, with nearly twenty years of experience with complex civil and criminal litigation and as in-house GovTech counsel. He is also a member of NARA's FOIA Advisory Committee and a volunteer firefighter.
Image by Quick PS on unsplash.com