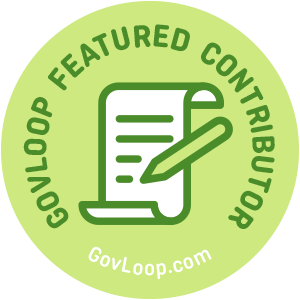 Accomplishment reports are a summary of professional achievements you've made throughout the course of a performance year. With just three months remaining, now is a good time to start compiling your successes thus far. Are you ready?
The following are suggestions to assist you in organizing and developing your annual accomplishment report:
Leverage What You Already Have
Review elements of your performance plan, as well as the standards and measures of each element. Elements are skillsets  considered essential for your job. Use your performance plan as a guide. Additionally, review your IDP (Individual Development Plan), and goals set earlier in the year. Both the performance plan, and IDP should directly tie into your annual accomplishment report.
Moreover, each of us are tasked with any given number of assignments throughout the year. Refer to your calendar for activities, email, as well as monthly status reports; they may contain information that will be helpful for developing your report.
Arrange and Develop by Element
There are critical and non-critical performance plan elements. When developing your accomplishment report, start with critical elements first, and link each achievement to the appropriate element. For instance, if one of your elements is Customer Service,  one way to speak to your achievement in this element is to list how many customer inquiries were received and addressed, as well as 1 or 2 testimonials that highlight the level of customer service provided. You may even want to specify whether these are internal or external customers. Leadership may not remember all the details of your successes throughout the year. This is your time to highlight the importance of your contributions.
Putting It All Together
Until submitted to leadership, consider your annual accomplishment report a living document. Don't wait until the last minute! Get into the habit of documenting your activities throughout the year, so that when the time comes, you're not scrambling to put your report together.
When writing, refrain from I statements – opt for action verbs instead. Don't use activity-based descriptives or the "laundry listing" of activities. Instead, focus more on the result of the activity – or the outcome of the service you provided. The laundry listing infers that you really didn't do anything specific. While you may be tempted otherwise, limit your report to 2 pages. In the header/footer, include your name, grade, job series, and the current fiscal year for which you are writing the report. Your supervisor will receive dozens of reports, so make sure yours is easily identifiable.
We are well into the performance year. With just 3 months left until the end, now is a good time to start compiling information to draft your report. For additional tips on writing accomplishment reports and self-evaluation visit:
Hope Marshall is part of the GovLoop Featured Contributor program, where we feature articles by government voices from all across the country (and world!). To see more Featured Contributor posts, click here.