One of the readers of my blog, Nicole, asked me to write more about the group I co-founded called Amazing Women. Without these women, I would not be the happy person, successful leader and government employee that I am. These women give me the support, guidance, love and laughter that I need to get up in the morning and strive to be the best I can be. Here's a little bit about the Amazing Women and its impact on my personal and professional life.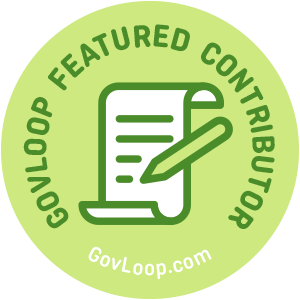 How did it come together? I was having breakfasts, lunches and dinners with people I met through work. Slowly, we became friends. The number of these breakfasts, lunches and dinners started to become prohibitive. Who has time for themselves, their families, their friends and their work? So several us, at yet another awards dinner, said why don't we invite a group of women we know to come together on a quarterly basis? We have been going strong for two years now, and I think there are over 30 of us.
Are there any rules? In the beginning we had two rules: 1) No speeches and 2) No awards. We go to so many awards ceremonies where everyone congratulates themselves; it is exhausting. I want to talk to my friends, not listen to speeches. I want to network and hangout and eat a good meal. I do not want to sit quietly eating rubber chicken while someone drones on and on about something I don't care about. Apparently, some other people felt that way too. We also had some informal rules: we don't charge a membership fee, but everyone pays for their own dinner and drinks, no members of the press are invited and we don't talk about work.
Do we network? Yes, we do now. We started off as a social club. Initially, we exchanged books, movie and restaurant reviews. Then we started sharing our work experiences and challenges. For instance, Marie spoke about how she developed her vegan spaghetti sauce, FRESH n FREE. Then we started sharing invitations to our work-related events. My life is richer because I now network at environmental (Groundworks Hudson Valley), business (Business Council of Westchester) and arts events (Hudson River Museum) as well as government events.
Who is in it? We have a mix of people so that we don't get stuck in an all government, all-the-time rut. There are bankers, lawyers, business owners, business leaders, environmental activists, engineers, social workers and community activists. We celebrate our age, color, ethnicity, religious and LGBTQ diversity. The only criterion to being invited is that one member has to think you are amazing and another member has to second that.
What is the benefit? Where do I start? First, you get to spend your precious time with people you value and that value you.  Second, you get to laugh, cry and vent. Third, you get different perspectives. It isn't all government, all the time. Sometimes, when I am working through a problem, like how to drive economic development in non-traditional ways, I bounce ideas around the table. That is how we sustained a public arts program in Yonkers. The Executive Director of the Hudson River Museum is an Amazing Woman and she pointed out all of the amazing economic benefits of the arts to me over dinner (this fact just came up again in an article she shared.  It's also how I survived my divorce, ended up on a trip to South Africa and read Helen Simsonson's great book, Major Pettigrew's Last Stand and found a healthy Bolognese sauce.
How you meet and network with people outside of your work is important and valuable. It gives you a life and a purpose outside of the important and valuable work you do every day for other people when you work in government. While helping other people is incredibly rewarding so is spending quality time with people who you like and support and who like and support you so that you can be a better mother, stepmother, sister, daughter, friend and even employee.
Wilson Kimball is part of the GovLoop Featured Contributor program, where we feature articles by government voices from all across the country (and world!). To see more Featured Contributor posts, click here.