What color is this dress?  Black and Blue? Gold and White?  Something else?
Like thousands of others, you've probably already responded to the social media sensation about perception over the course of the last week. Did any of you get the correct answer?
Perception is also incredibly important in the government community–not only to our employees, but especially to how the public views us.
Despite the many differences between levels of government, organizational structure, core missions and values, and even individual teams and personalities in government, it can sometime still feel like there's a "them"  versus "us" mentality when public opinion comes into play.  I'd like to ask the community–
How is your agency perceived?
What you doing to sustain or change this perception?
In my agency, the National Park Service, we're calling into question traditional conceptions of our role and boosting our relevancy in preparation for our 100 Year Anniversary.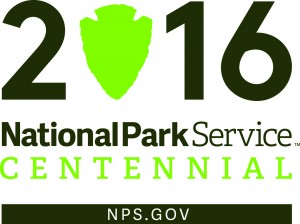 Here's how one of our Centennial Ambassadors, Michael Liang, describes it:
The National Park Service is commemorating the Centennial by focusing on our amazing visitors and looking ahead to our next one hundred years of service. Through a partnership with the National Park Foundation, we're launching a public awareness campaign to help inspire all Americans to connect with their public lands. What is most exciting to me is the opportunity to envision and create a National Park Service that is more inclusive and relevant to younger generations.
As the agency grew over the past one hundred years, you can see a shift from preserving large wilderness parks in the west to creating urban parks in our metropolitan areas to now protecting places of cultural significance. As a publicly funded federal agency, it is so important to have a system of national parks that represent the diversity of America. The story of our country is continually evolving, and additions like César E. Chávez National Monument and Manzanar National Historic Site help us share a more complete telling of the nation's history.
The National Park Service protects not only our most beautiful landscapes, but also darker moments within our country's history. Where better than our national parks to come together to reflect, discuss, and grow as Americans?
As the Centennial approaches, we'll ask employees and members of the public alike to share their stories about experiences with parks.  I'm personally very excited to be connected to NPS at such an impactful time, and it will be interesting to learn more about how the public perceives us.
How is your agency perceived?  And what you doing to sustain or change this perception?
By the way, the dress is clearly blue and black….
Dave Barton is part of the GovLoop Featured Blogger program, where we feature blog posts by government voices from all across the country (and world!). To see more Featured Blogger posts, click here.