A Quality Communication Infrastructure
Over the course of these blog posts I have written a couple of posts about smart open space. Smart open space is a vision similar to that of smart cities. In particular, smart open space is designed to integrate information, communication technology and the Internet of things (IoT) in a secure fashion to manage open space and its various assets.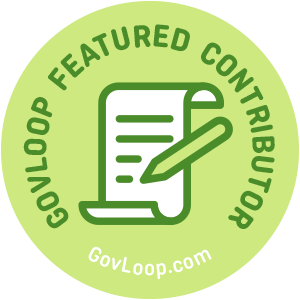 In order to make this vision come true,  you need a high quality communication infrastructure at the top of your list. As anyone involved with technology operations may know, infrastructure is foundational in any technological endeavor. In this article, I will walk through some ideas and steps we are taking to create a high-quality communication infrastructure.
Field Office Connectivity
While the District's central administrative office is in an urban area where we have direct fiber line from the curb (100mbps) we also have a variety of field offices. Connectivity levels vary but in our best case scenario we have consumer grade internet. This level of connectivity is making basic day-to-day business difficult to conduct let alone any implementation of our smart open space tools.
To Fiber or Not To Fiber – That is the Question
In a few of our current field set-ups (12mbps or less) we are having trouble fully leveraging our investments in our on-premise and cloud-based solutions. In many cases we are also being forced to duplicate infrastructure and data for better field staff access. This is causing a lot of redundant work and "work arounds" by our technology staff to give field staff a positive technology experience. Additionally, it is limiting our ability to build complete solutions that fully leverage our central administrative office hyper-converged infrastructure and our cloud solutions in the field. Like any successful solution we are looking at multiple solutions to increase field connectivity to get the highest ROI.
Fiber Line Solutions
After a variety of tests and examinations into various technologies we concluded that getting a dedicated fiber line run to our two main field offices poses the best solution. This solution does propose a significant capital expense due to the remoteness of these two locations. However, we have worked with our service provider in the area and conducted engineering studies and received quotes for these capital costs. We are moving forward with proposing these capital costs as part of our budget for next fiscal year. We believe this approach will have a long amortization term and serve as our nervous system for our smart open space strategy.
The end game is that we will have at least 50mbps connections (with an option for higher mbps if we deem necessary) in our two main field offices which will empower about 80 field staff with mobile data collection and remote enterprise technology access.
Antenna Solutions
Our other field office locations are requiring other approaches due to poor ROI from using the fiber approach. We are currently testing omni-directional antennas to fill this gap in connectivity and service. In the case of our most southern area outpost, we are finding that the antenna approach is yielding better service than the current T1 hard line. At the location of another one of our outpost locations this approach is looking very promising due to the close proximity of a cell tower to the outpost locations.
Leveraging Mesh Networks
Due to the "on-the-go" nature of many of our field staff we are testing and implementing mesh networks on our field office campus to create a fully mobile office experience for field staff. Mesh networks are proving to be a viable solution and will allow rangers and other staff to drive to campus and be immediately connected to a high-quality network. This syncing process will be forged automatically and will transfer data and files collected or updated in the field to be pulled into the main on-premise or cloud infrastructure systems.
A huge goal of our technology team is in usability. We believe a mesh network approach will create continuity and access for staff allowing them to focus on daily operations in the field and not having to run back into the office to write an email or enter data into a system.
Mobile Connectivity
Part of our smart open space strategy is developing a fully mobile office experience. We are doing a variety of work on mobilizing our field staff by ruggedizing their laptops, utilizing SIM cards for LTE connectivity and outfitting field vehicles with the proper antenna to optimize connectivity in remote field locations. Over the next 3 months we will be fully mobilizing the entire ranger workforce (30 vehicles) utilizing this approach. Initial testing, including mapping connectivity quality in certain patrol zones, has taken place and the results are very positive.
We have successfully tested video conferences and chat from the vehicles; as well as, email and cloud file access. We believe this approach will be a game changer for field staff and create a high level of ROI in reduction of fuel consumption and time resulting from a decrease in the back and forth of staff from the field to the offices.
Garrett Dunwoody is part of the GovLoop Featured Contributor program, where we feature articles by government voices from all across the country (and world!). To see more Featured Contributor posts, click here.