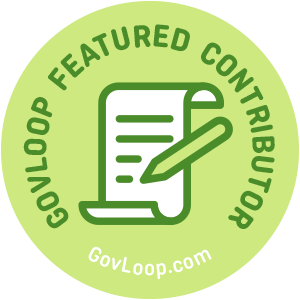 With state fiscal year 2017 in the books, our agency recently began assembling early drafts of the organization's annual report. One of the most pressing challenges with any publication is finding high-quality, royalty-free photography that feels authentic. Because many government organizations can't afford quality image subscription services like Shutterstock or Dreamstime, they often avoid photography altogether – which can lead to lengthy, text-heavy reports.
Fortunately, there are several websites specializing in royalty-free photography!
Images from the following websites are 100 percent free (yes, even for commercial use) and require no attribution. The photos can be modified and distributed as you like with no extra permissions needed, so you can use them as you see fit. With thousands of professional pics at your fingertips, there is no better time to elevate your next project with the help of these five sites:
Pexels is my personal favorite on the list, due largely to the impressive number of available images and the intuitive navigation system. By clicking on any given photo, you can easily view the image source, license requirements (in plain terms), and similar photos by the same artist. For high-resolution files, be sure to click the download button instead of simply using the "Save As" function.
What I like most about Unsplash is the collections feature, which allows visitors to archive photos using custom categorization. This is exceptionally helpful when pulling multiple images for larger documents, such as reports and brochures. By comparing photos side-by-side within the collection, you can choose images that are cohesive and match stylistically.
If you prefer to manage your image library offline, PicJumbo is the best choice. With the "All in One Pack" feature, PicJumbo allows you to download all 2,000+ photos from the site at once. This option is especially useful if you plan to share images with coworkers or if you intend to compile an easy-to-access database of pre-approved photos on your personal network.
In addition to the typical search functions mentioned previously, Plixs also organizes images by number of comments, views and downloads under the "Explore" tab. Unlike other sites on the list, you can also perform basic editing functions such as cropping and adding text through the "Photo Editor" feature on the home page.
Looking for graphics instead of photos? RawPixel offers an extensive collection of vectors, illustrations and mockups – all from the public domain. Unlike other sites on the list, not all content on RawPixel is available for free commercial use. When browsing, sitck to the "Public Domain" tab to ensure all images are legally safe to distribute.
Have questions about a specific photo? Want clarification on usage rights for a particular site? When in doubt, get in touch! Contact information for all of the site's in today's post can easily be found on each individual website.
Laura Wilcox is part of the GovLoop Featured Contributor program, where we feature articles by government voices from all across the country (and world!). To see more Featured Contributor posts, click here.