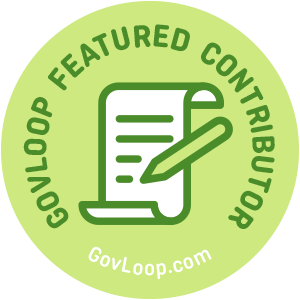 Sustainable growth is dependent on several factors. This series of Environment and Economy will explore the connections between public and private sectors, political and legal drivers and components of sustainable development. In Part 1, ecosystem-based adaptation, as a management method, will be discussed.
Operations, Maintenance and Improvements
Operations and maintenance, or O&M, is a common term in the government sector. Like any system that is being managed and receiving typical O&M, if the status quo works, little is likely to change. On the other hand, when a maintenance solution ceases to work, O&M plans are modified. These adaptations are not unheard of and a common aspect to continuous process improvement.
Why then, have management systems been so slow to change in regard to our ecosystems? In large part, this is due to a lack of systems knowledge. In the ecosystem-based adaptation cycle there are three main components, all of which relate to operational understanding of ecosystems and the benefits they provide.
First, there are ecological structures such as trees, wetlands and green roofs. Second, there are the ecological functions like how wetlands provide flood protection and improve water quality. Third, there are the adaptation benefits, such as reduced damage from flooding from wetland storage.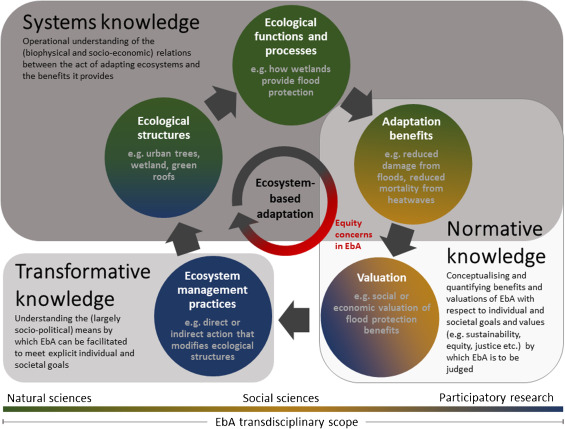 Ecosystem-based Adaptation cycle. Brink et al. (2016)
Valuation of Ecosystem Services
In order to place a value on an ecosystem service, governments must encourage an integrative approach. Policy makers must communicate with operations teams and other departments that may value a system in a different way.
I will again refer to the wetland example. For instance, a Natural Resources Division may place a high value on the economic and environmental benefits to wetland reconstruction along a river. A Planning and Zoning Division within the same governmental organization may see it as a waste of prime real estate, while a Chief Financial Officer may see it as a loss of property tax revenue. Utilizing an integrative approach that will promote shared objectives, improve interdepartmental understanding and help plan for long-term sustainability is key.
Societal values and dominant culture views must also be taken into consideration when applying a value to an ecosystem service. This will be discussed in further detail in Part 2 of this series.
In addition, elected officials, who may have limited to no background in adaptive or ecosystem management, must be able to understand staff-level decisions or potential policy changes that they may be voting on. They must be able to justify their actions to constituents and can play an important role in adapting management strategies to promote both the environment and the economy.
Normative and Transformative Knowledge
The framework of much in-place environmental policy and management is based on views that our systems are relatively stable and change slowly. However, there are very real and rapid changes that are occurring in our environment that affect many of the systems that we manage, or attempt to manage.
Because of this, it is growing ever more important that the system of ecosystem-based adaptation becomes the norm. Basic systems knowledge must be transferred into normal daily decision making. Through this process, more decision makers and those updating policy will possess the necessary information needed to modify management practices.  This transformative knowledge will bring about socio-political actions that can positively affect ecosystem management practices.
How does sustainable development fit into the ecosystem-based adaptation model? Stay tuned for Parts 2 & 3 of this Environment & Economy Series to find out.
Part 2 – Sustainable Development – Part 3 – Ecological Modernization
Here are some additional resources:
Brink, Ebba, et al. "Cascades of Green: A Review of Ecosystem-Based Adaptation in Urban Areas." Global Environmental Change 36 (2016): 111-123. Print.
Irvine, Katherine N., et al. "Ecosystem Services and the Idea of Shared Values." Ecosystem Services (2016). Print.
BenDor, Todd K., et al. "Defining and Evaluating the Ecological Restoration Economy."Restoration Ecology 3 (2015): 209-219. Print.
Amy Kay is a GovLoop Featured Contributor. She has worked in municipal stormwater management for 10 years and has served as the Clean Water Manager with the City of Davenport since 2016. Here, she directs the resource conservation and watershed management programs along with activities of the Clean Water Program in compliance with NPDES and MS4 permits. You can read her posts here.