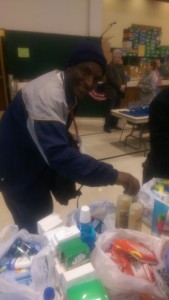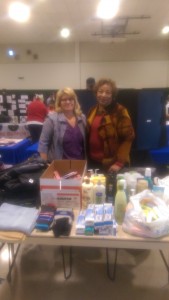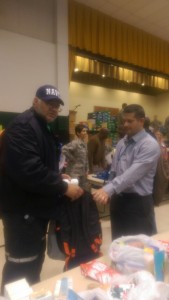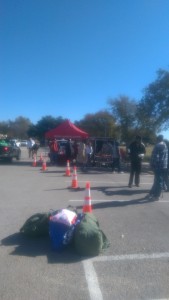 Have you ever had a "Giving High"?  You know, the kind of high with the adrenaline rush that you are serving a certain population and the act of giving gives you this "rush" that well, just isn't matched with anything else in this world that I know.  Today I got a "giving rush" serving homeless Veterans at the Tarrant County Veterans Stand Down. Our local Fort Worth HUD office collected backpacks and toiletries over the last few weeks.  I also got to work with an amazing group of people who gave of their time to help the overall project, collect the items and serve them to our local homeless veteran population.
I realize it is easy at this time of the year to focus on our families, but giving is an integral part of our own People Gardening skills. By that I mean that often times when we focus on others who have less than we do then we can start realizing and appreciating what we do have in life. We can start seeing beyond ourselves and being of the world and take the time to understand that we are living in the world but working towards spreading seeds to help others.
Why is this giving and spreading of seeds so important?
Giving is contagious.
Giving is selfless.
Giving is growing ourselves.
Giving is helping others grow.
If we are never giving and growing, then what fruit are we working towards producing?
It is a time of thanksgiving and for this season, I am thankful to be able to give to my brother and sister Veterans. I'm just as thankful for their service as my own willingness to serve. So during this holiday season of Thanksgiving and Christmas, please do not forget to give. It just may be the best "gift" you will ever receive!
GivingVetsThanks