Residents in Ontario, California, are poised to be among the first in the U.S. to experience a citywide drone delivery program. The city's leaders initiated the program for two major reasons: to address climate change and to answer quality-of-life concerns.
Leaders anticipate the use of drones will cut carbon emissions by reducing the number of cars on the road, while giving residents easy access to groceries, food, medicine and other e-commerce products. To implement the drone program safely, the city had to meet drone governing regulations and requirements set by the Federal Aviation Administration (FAA). 
"It is important that safety precautions are taken to avoid any malfunctions or interception that could disrupt the drone process," said Jimmy Chang, Director of Innovation, Performance and Audit at the city of Ontario. "With these things in mind, [the city] needed to make sure it managed the drones in the safest possible way while still being able to provide drone-ready services to the community."
To ensure smooth drone deployment, the city carefully mapped hazards in the air and on the ground with geographic information system (GIS) technology. This geographic approach supports a safe and efficient drone delivery program that is ultimately saving residents and local businesses time and money.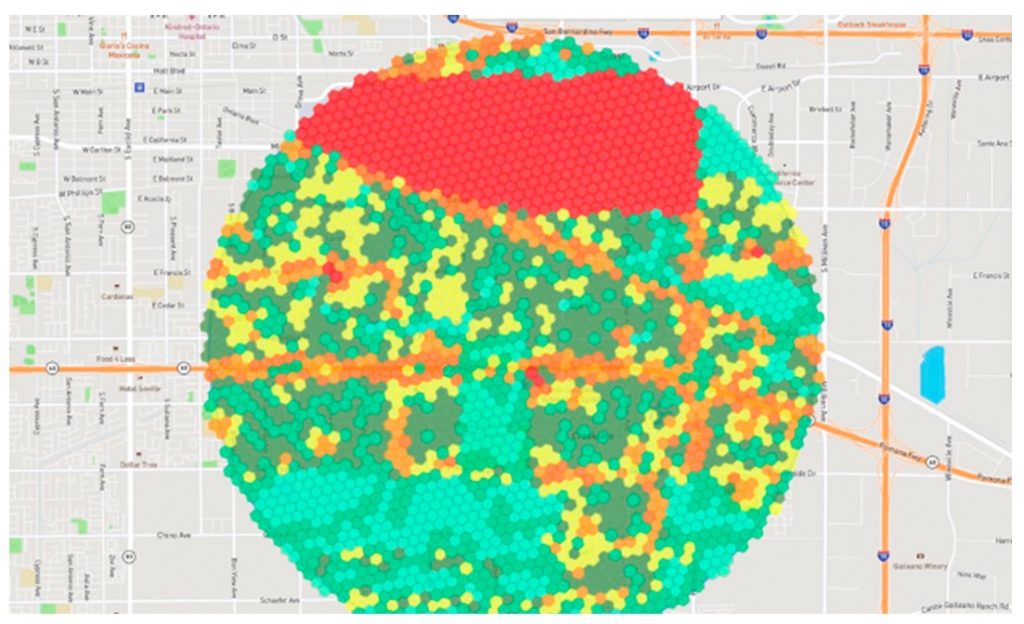 Location-Intelligent Air Traffic Control
Ontario, a midsize city in San Bernardino County, provides airport and freight support to the greater Los Angeles area, serving as a major gateway for commerce transport carriers such as UPS.
For a safe drone debut, Ontario officials had to monitor the sky, map airways and track drones so information could be accurately transferred and received between operators. These factors had to be implemented with coordination between the FAA and the city to avoid drone collisions with airplanes, or interference with first responders in case of emergencies such as fires. 
The city implemented an easy-to-share GIS hub platform that displays approved flight paths, air traffic monitoring and drone locations. Drone operators could access the hub to communicate with each other, provide safety reports and secure the safest routes possible for drone delivery. The software for this system was built into the city's existing advanced fiber-optic broadband network to maximize communication effectiveness.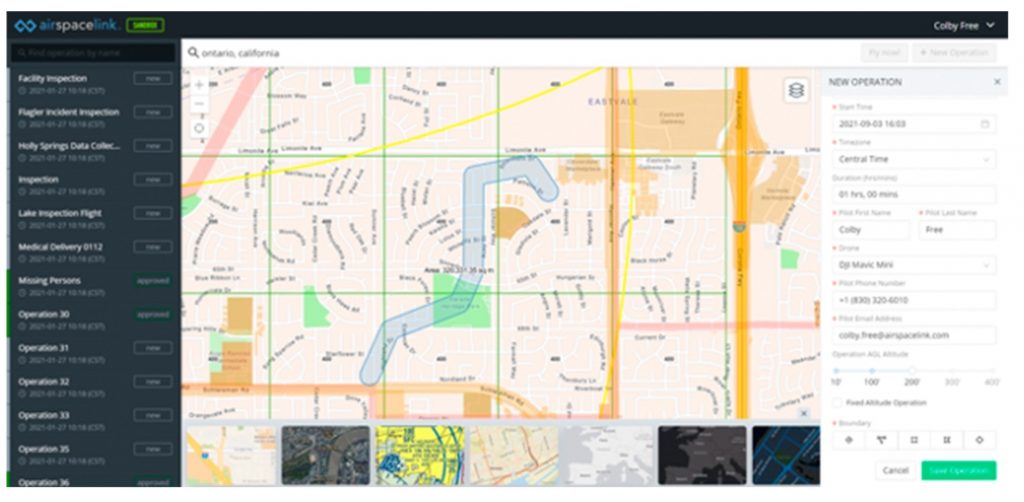 According to Chang, Ontario is now set with the infrastructure to stake a claim as one of the first drone-ready cities.
The next step in Ontario's plan is to work with companies adding drone delivery as an option. Last year the city announced it was partnering with local real estate developers to encourage urban designs that incorporate retailers using drones to deliver packages to residents.
Through these initiatives, the city will further reduce traffic congestion and carbon emissions, while improving quality of life for its residents. Ontario's successful management of the drone program is also positioning it as an example for other cities seeking to serve communities safely while being at the forefront of smart, sustainable economic development.
Interested in becoming a Featured Contributor? Email topics you're interested in covering for GovLoop to [email protected].
Christopher Thomas is the director of government markets at Esri and a founding team member of the Industry Marketing Department. Prior to joining Esri in 1997, he was the first GIS coordinator for the city of Ontario, California. Thomas frequently writes articles on the use of GIS by government. Follow him on Twitter @GIS_Advocate.