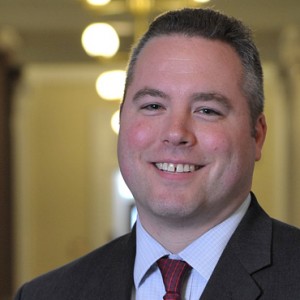 "You can't teach an old dog new tricks."
This common phrase can be said for a lot of bureaucratic procedures: they're slow to change and can eventually fall into a rut.
Like any change-adverse person, federal agencies have become too comfortable with an old-school procurement process. But could some simple tweaking result in smoother acquisitions?
Joe Jordan, President of Public Sector for FedBid, spoke with Chris Dorobek on the DorobekINSIDER program about procurement for IT acquisition and whether the procurement system is broken.
As the former Administrator of the Office of Federal Procurement Policy in the Office of Management and Budget, Jordan had some sharp insights on the matter.
Jordan explained that the current federal procurement system is resistant to a new approach for two reasons: 1) aversion to risk and 2) the structure of budgeting and procurement as a whole.
"There is a real aversion to risk throughout federal contracting process," Jordan said. "If [contracting officers] engage in an innovative approach to procuring IT systems or goods and services of any type and have a really outside positive outcome, they're not going to get some big promotion. But if that innovative, outside-the-box approach results in a negative outcome," Jordan explained, then they'll have to take the blame. This reality doesn't give these contractors incentive to take chances.
Jordan further explained that the lack of capital budgeting and the way that we pay for these systems procurements is another downside to the current acquisition process. Because of limited money, people don't want to take any chances that may get their funding pulled.
A great example of these types of contracting failures was the initial deployment of Healthcare.gov. Such an important website was filled with bugs when overloaded with so many users.
"There are a lot of things in the procurement arena that we have and will continue to learn from the healthcare.gov example," said Jordan. The more that contractors do upfront requirements development and then do the contracting in a modular way, Jordan said, the more likely they will integrate well. By using this kind of approach, agencies will know step-by-step if the systems will work individually and, in the end, together. Which means less unforeseen problems.
The federal government also has to make itself a bit more approachable. It's needs to get smaller businesses—not just the usual big corporations—involved in the procurement process that think dealing with and selling to government is too complicated.
One of the best ways to start the change is by talking about it. By talking, we can get greater transparency about what these procurement challenges are and how we might be misinformed. We have to understand the problems before finding solutions.
Despite the current bumps in the road, Joe Jordan focused on the positive future of procurement. "Many challenges remain, but I'm just encouraged that really smart, dedicated, hardworking folks, both in the contract community and the government, are focused to solving the right problems in the right way, and I'm just excited to be a part of it and continue the conversations."
With a few adjustments, there could be a bright future for a smooth and pain-free procurement system.
Featured Image Attribution: skycaptaintwo
Headshot Attribution:FCW