There's lots of talk in government about innovation and coming up with new ideas to solve some of our hardest problems. At the same time, the culture of the Federal government tends to incentivize behavior that goes in exactly the opposite direction. There is an equilibrium of innovation and risk, and a tradeoff of how far to go to one side or the other. All too often, folks fear the potential negative consequences of new ideas, and so they maintain the status quo. What they may not realize is there may be just as much risk, or more, choosing a path of inaction, and the organization loses out as a result.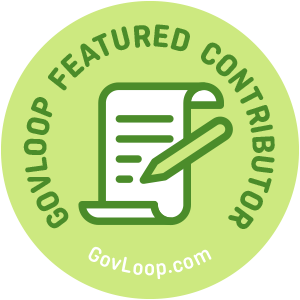 Technology Modernization — Innovation is probably most often thought of in the context of technology modernization. Some newer technologies, like cloud or quantum computing, artificial intelligence/machine learning, and the metaverse, offer the promise of faster, better, or cheaper results for your mission. Without the right top cover and culture, bringing new technologies into the environment to help create improvements or solve problems can be seen as risky, and lead to lost opportunities. Or, if the technology is not adopted across the organization, the results may be less than expected.
A real-world case study of this challenge played out in recent weeks when an issue on a legacy Federal Aviation Administration (FAA) system caused a two-hour ground stop on all air traffic, resulting in widespread flight delays and cancellations. As a result, U.S. Transportation Secretary Buttigieg pushed for the government to pick up the pace of FAA systems modernization. There are real risks with the FAA adopting certain new technologies — for instance, putting their systems in the cloud or using AI/ML — but there also are risks associated with not moving forward. Standing pat doesn't equate to eliminating problems. It may, in fact, increase them.
Acquisition — Beyond technology, there are lots of other examples of tension between innovation and risk. One key area is in acquisition — using new and innovative techniques for the government to acquire goods and services in an acquisition community that is notoriously risk averse, worried about Federal Acquisition Regulation (FAR) compliance. We see a move towards smaller, more modular concepts as opposed to the historical mammoth (think aircraft carrier) acquisitions. In addition, there is the challenge of how best to acquire cloud, data science, Agile development service, and other new technologies.
Fear of the Whack-a-Mole — More generally, how willing are government organizations to encourage and accept new ideas (innovation)? We are seeing some encouraging trends, including creation of innovation labs and a willingness of folks to leave the private sector and enter government. Many come into government full of enthusiasm about having a positive impact and driving meaningful change. But in many instances, new proposals are rejected and, over time, these people are less likely to stick their necks out with new ideas. A workforce culture can have strong negative incentives for disruption and little-to-no positive incentives.
In working for or supporting the Federal government, there is sometimes a tendency to move slowly and resist new solutions. There is a tradeoff between innovation and risk, but risks exist whether you are trying something new or maintaining the status quo. The challenge is to have the courage to introduce new ideas and manage reasonable risk in order to drive change.
---
Ben Marglin is a Senior Vice President with Karsun Solutions and has 25 years of experience in public sector management and technology consulting. He spent 17 years with Booz Allen Hamilton, and three years at American Management Systems doing state and local human services work. His areas of expertise include digital strategy and transformation, acquisition, and program management. He has a master's degree in public policy from Duke University and a bachelor's degree from Colby College. Ben lives in Northern Virginia with his wife, son, and dog Sophie. You can connect with him on LinkedIn or Twitter.
Image is 'Boy on High Dive' by Norman Rockwell
---