If my dog Henry is answering the question, "What do you want?" the answer is usually…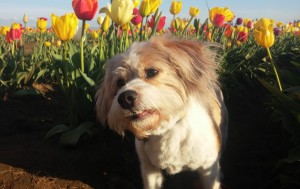 "Food."
This question, "What do I want?" has been posed to me in a couple of interesting ways over the past couple of weeks.  It's a good idea to know the answer.  If you don't know what you want, you likely won't get it!
Scenario 1
At work, things are changing.  Some folks have been fired, others have been asked to move, and still others have chosen to go elsewhere.  It's a bit of a shake up. I was operating on the assumption that the top executives knew exactly what the plan was and knew how or where I would fit into the new organizational structure.  I was trusting that other people knew what I wanted and would choose wisely for me…!  After sharing this with a few trusted folks in my life, I suddenly became aware of the absurdity of putting so much of my life into the hands of others who may not really have my best interests in their mind!
Long story short… I wrote down what I wanted. A few key things that I knew I was good at and that I knew my organization needed.  Exactly what I wanted!  I provided this information to my boss and… voila!  I'm getting what I wanted!  There are still a considerable amount of details to work out, and I'm sure there will need to be a compromise here or there.  But the bottom line lesson and reminder is to know what I want and tell other folks about it!
Scenario 2
I am in the early stages of my business development.  That being the case I have been reaching out to folks about the work I do.  I spoke with a friendly person from our local chamber of commerce.  She provided a good deal of thoughtful advice.  But I think the best advice came when, about half way through our conversation, she asked me to clarify my service or product and my customer. I was having some personal doubts and the lack of confidence created some confusion when I was chatting with her.
The message is clear to me. I need to know what I want and know how to effectively communicate it.  It just might be that I'll get exactly what I want!