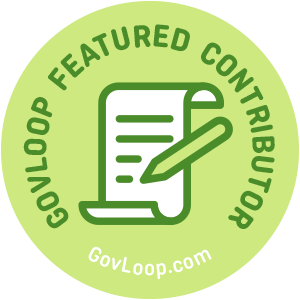 Americans trust their government less today than at almost any other time in history. That shouldn't be a surprise to anyone reading this post. However, it should be a cause for concern and action.
According to the Pew Research Center, public trust in government is just 17%. That is, only 17% of respondents today believe that government will do what is right "just about always" (3%) or "most of the time" (14%). For context, that same statistic was almost 80% under the Lyndon Johnson administration.
That's a shocking decline in 50 years – especially as Johnson's Great Society has systematically touched millions and lifted so many through its gamut of social programs since that time.
Of course, much of this widespread distrust results from the major events of the last 20 years: the false pretenses for seemingly never-ending war, the discovery of overreaching surveillance on all citizens, the widespread perception of political corruption due to unfettered lobbying, and the like.
However, it would be irresponsible to gloss over the impact of talk show "news" and the abundance misinformation on declining perceptions of trust as well. Indeed, communications marketing firm Edelman found that the "informed public" – those aged 25 to 64 who have a college degree, regularly consume news, and are in the top 25 percent of household income for their age group – have greater trust in government (and institutions more broadly) than the average American.
Unfortunately, there is a sizable (and growing) segment of our country that wants to keep government out of their Medicare (just Google it). We have a less informed, but always online populous that is increasingly skeptical of government. A government that they are (unknowingly) increasingly reliant on. That only makes governing effectively harder, and effective government less likely. Welcome to the inescapable downward spiral.
So, in the face of this growing mistrust among the citizenry, what is government to do?
Creating a more fact-driven, less opinionated media is beyond the scope of government. Encouraging voters to fully understand the complexity of issues before heading to the polls is a pipe dream. Endeavoring to curtail fake news and break down social media echo chambers transcends the grandest legislation.
Instead, government must look inward to what it controls – its programs, its people, and its processes. That's where technology can play a narrow, but impactful role.
While it is not a panacea, technology offers a glimmer of hope against the flood of public mistrust. Specifically, web, database, and mobile technologies can allow government to be more transparent, to better engage its citizens, and to drive greater awareness of mission impact. In conjunction, these aspirational uses of technology have the possibility of opening government up to greater public understanding and appreciation.
Show Me the Money
The government spends a lot of money on a lot of things. The fiscal year 2019 federal budget was north of $4.4 trillion. A detailed analysis of the federal budget is available online (a large portion of the budget funds social security, unemployment, the military, and Medicare). But how taxpayer dollars are actually being spent is largely a mystery. Add to the fact that a lot of government funding is routed through state and local governments. The average citizen has very little visibility into where taxpayer dollars are going.
Over the last decade, the need for greater transparency has become increasingly evident. Luckily, web technologies can support the aggregation and display of data from numerous sources in a consumable format. In part due to the Obama administration's desire to better represent how recovery funds were being used and in response to poor transparency reports compiled by the US Public Interest Research Group (PIRG), a crop of "checkbook" sites have popped up.
Specifically, these sites attempt to breakdown government spending across operations, private contractors, subsidies, tax credits, and other areas. These sites aim to lift the curtain. They provide the public with greater insight into public spending. In this manner, the average citizen will see that government is hardly monolithic. It is involved in a wide, wide range of activities and initiatives. Under the hood, these checkbook sites mash-up disparate spending data and provide compelling visualizations to drive understanding.
This push for transparency is vital to increasing trust in government, but unfortunately at times politically motivated. With changes to the president, governor, mayor, etc. the fuel to drive transparency initiatives ebbs and flows. One need only look at this compilation of transparency sites to see how many of them are non-functional or dead links today.
However, government transparency need not be a partisan issue.  An open government means a more accountable government.
There's a (Government) App for That
Consumers today engage with their favorite brands through mobile apps, social feeds, and email newsletters.  Those same consumers, as citizens, engage with their government using forms, antiquated websites, and brick-and-mortar branches. In today's digital age, that doesn't compute. The bilateral flow of information to and from the citizen pales in comparison to the flow of information to and from the consumer. The content and intent may be different, but the need is the same. Communication builds trust.
The digital and mobile technology exists to proactively educate, engage, and enliven the citizenry. Indeed, the rise of "CivTech" allows agencies to develop user-friendly, online portals for sharing and collecting information from citizens. The future face of government isn't a stone building; it's online.
Citizen engagement is especially powerful at the local government level. This is where the provisioning of basic services occurs – clean water, suspicious activity alerts, garbage pickup, snow removal, pothole fixing, etc. The better a town can understand the personalized and unique needs of the citizen, the better equipped it is to predict the type and scope of core services. Understanding who the citizen is and cares about in the government context is analogous to understanding who the buyer is and cares about in the commercial domain.
Notifications, alerts, social media posts, mobile apps, and email newsletters are all components of a proactive citizen engagement model. By embracing modern communication tools, government can extend its reach to each citizen far more effectively than ever before. More importantly, today's conversations can be two-way, thereby fostering greater collaboration and eventually, trust.
Performance Isn't a Four Letter Word
When it comes to rekindling trust in our public institutions, depicting where the money goes is one initiative that government has already (partially) undertaken. Demonstrating how that money impacts lives is quite another. In the business world, return on investment or ROI is a common refrain for any allocation decision. Applying performance metrics is standard practice.  However, this concept is far less common (or perhaps non-existent?) in government.
Governmental cultural norms generally gloss over tangible performance metrics. This is in part due to self-preservative tendencies but also real complexity. How do you compare the performance of a program meant to provide diabetes treatment to inner-city youth vis-a-vis a job training program aimed at disabled veterans? There is no lingua franca for government performance. Topline sales, operating profits, and new customers aren't cross-cutting metrics that guide decision making or inform organizational performance.
Instead of throwing up one's hands and giving up, government leaders should inculcate a culture of performance with well-defined key performance metrics. The output of government must be tangible, quantifiable, and real. The more granular the better – the number of obese patients from a particular district served, the number of job trainings provided to those impacted by globalization in the Rust Belt, the miles of road paved in rural communities, etc. Detail and specificity will help the broader public understand the breadth and criticality of government programs and services.
Technology can help collect, aggregate, and present the impact on government to citizens. Open data standards are being developed that drive greater commonality in defining performance metrics and program outcomes. Mobile technology allows for better, more accurate data collection from the field in a structured format that can be reported on. Artificial intelligence and machine learning capabilities can predict the impact of certain investment choices in advance. Analytical tools can convert mission data into dashboards. With some nudging, the social return on investment can be the emergent language of government.
The pervasive mistrust of public institutions hinders the government's ability to efficiently and effectively execute its mission. We need to melt the public's frozen view of government. And as with climate change, the problem is man-made. However, many of the causal drivers of this mistrust go beyond what is possible for any given agency or bureau to take on. They are systemic, highly political, and global in scope.
Instead of making radical, structural changes to how government operates, let's start smaller, with what is controllable. Advances in computing, software, and mobile technology can enable a more transparent, communicative, and performance-oriented government. Byte-sized wins. In Tech We Trust.
Wagish Bhartiya is a GovLoop Featured Contributor. He is a Senior Director at REI Systems where he leads the company's Software-as-a-Service Business Unit. He created and is responsible for leading a team of more than 100 staff focused on applying software technologies to improve how government operates. Wagish leads a broad-based team that includes product development, R&D, project delivery, and customer success across State, local, Federal, and international government customers. Wagish is a regular contributor to a number of government-centric publications and has been on numerous government IT-related television programs including The Bridge which airs on WJLA-Channel 7. You can read his posts here.