Articles from across the Web that we at the IBM Center for The Business of Government found interesting, the week of March 16-20, 2015.

Dan Chenok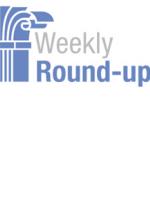 Interesting review of State government measures to encourage reporting on programs that aren't working well:  http://www.govexec.com/excellence/promising-practices/2015/03/government-works-making-it-safe-report-bad-results/107907/?oref=eig-homepage-module
Advice on DATA Act implementation: http://www.federaltimes.com/story/government/management/blog/2015/03/18/six-things-data-act/24973895/
OMB launches site to access multiple IT policies: http://www.federaltimes.com/story/government/it/2015/03/19/database-federal-it-policy-library/2502002
DOD launches Better Buying Power 3.0:
http://www.defense.gov/news/newsarticle.aspx?id=128400&source=GovDelivery
John Kamensky
Knock Knock – Who's There? GSA launches the Digital Analytics Dashboard. According to the White House: "the Digital Analytics Dashboard will show how many people are using federal government websites, what websites are getting the most traffic over a select period of time." The website E Pluribus Unum says there are 1,361 .gov web domains.
SES Reform Council Named, Meets with President. Federal News Radio reports that 24 federal career leaders have been appointed to an advisory council announced by President Obama back in December. They had their first meeting, in the White House, with President Obama attending. See the listing; do you know any?
Federal Customer Service Award. Federal News Radio reports the White House has released guidance to agencies on a new customer service award program, to be awarded in October to deserving federal employees.
FITARA Budget Fights? Federal News Radio reports that the requirements under the newly-adopted Federal IT and Acquisition Reform Act, which grant budget authority to agency CIOs, is getting some pushback from agency budget directors.
HHS Slows Move to Shared Services. Federal Times reports that the Department of Health and Human Services has cancelled its plans to move it HR service to a shared services provider.
Diversity and Inclusion in Government Council Created. The personnel leads for OPM, OMB, the White House, and EEOC issued a joint memo to implement a recent presidential executive order on increasing diversity in the federal workforce. Part of the memo outlines the creation of an advisory council.
Hope Springs Eternal: a New Acquisition Reform Agenda. Federal Times reports: "A new vision has emerged among top Obama administration officials for how they want federal contracting to look in a few years."
The Rise of Data Chiefs. Nextgov has a nice series on the rise of Chief Data Officers in the federal government. Worth reading to understand this new, evolving role.
* * * * *
The Business of Government Radio Show: Conversations with Leaders. What are the key cybersecurity threats and challenges facing the nation? What is the U.S. Secret Service's doing to combat these cyber threats? Is the cybersecurity function ready to be professionalized across the nation?
This week, listen to Ronald Layton, Deputy Chief Information Officer, U.S. Secret Service.
Broadcast Schedule: The show airs Monday at 11 a.m., and Wednesday at noon, on Federal News Radio 1500AM WFED
If you can't wait, though, you can listen to (or download) this week's program and previous interviews at businessofgovernment.org .