This week, I watched the movie "The Intern" about a senior citizen intern in a young fashion company.  Robert DeNiro plays the senior intern, and his character's low-key loyal support of his boss can teach us a lot about followership. 
There so much focus on developing leaders that the role of followers is often under-valued and neglected. "Followership" refers to a role held by certain individuals in an organization, team, or group. Specifically, it is the capacity of an individual to actively follow a leader. Followership is the reciprocal social process of leadership. While leaders are important, the ability to follow is critical for a well-functioning organization. And without followers, there are no leaders.
Many people are trained to be leaders, however followers will always outnumber leaders, and many of the same qualities that make good leaders apply to followers as well.  Even when in a leadership position, there are still others above you that you'll be following.
What Makes a Good Follower?
"The people who turn out to be the best leaders are those who have previously been the best followers."—Alexander Haslam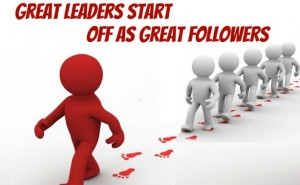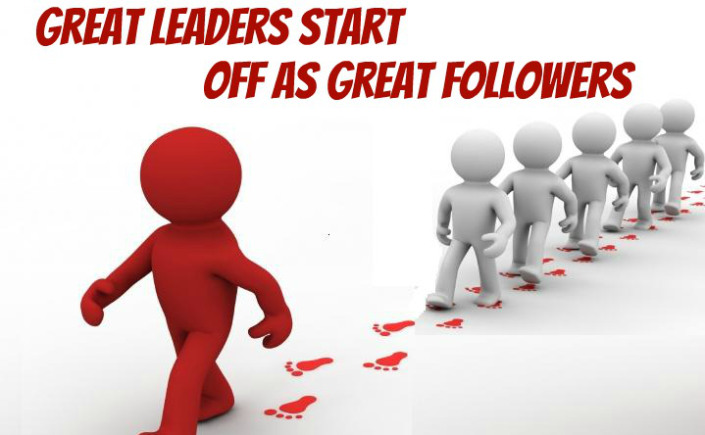 There are several articles listing ideal traits of good followers, such as Colonel Meilinger's Ten Rules of Good Followership.  A look at an article written by Sgt. 1st Class Michael T. Woodward for the U.S. Army's Infantry magazine in mid-1975 suggests ten different guidelines for followership.
Vision magazine links leaders and followers psychologically through a shared vision in this article.   In an article that appeared in the August 2007 issue of Scientific American Mind, titled "The New Psychology of Leadership," authors Stephen D. Reicher, Michael J. Platow and S. Alexander Haslam present research supporting the idea that effective leaders—those who can move followers from one behavior to another—grasp what their followers believe they are and represent, and then create a shared identity.  The psychology of leading and following is intertwined.   According to Haslam, "no fixed set of personality traits can assure good leadership because the most desirable traits depend on the nature of the group being led."
5 Ways to Foster your Followership
Based on some of the previous articles and the movie, here are my suggested 5 traits for good followership:
Don't be a "yes-man" (or "yes-woman").  A good boss appreciates an honest assessment of the situation, especially when risks are high, and a trust-worthy employee that tells it like it is is invaluable.
Take initiative.  An self-starting employee that can get things done without being told is a valuable asset.  This can involve some risk-taking on the part of the employee,and trust on the part of the boss, but the opportunity to shine  is often there for those who choose to take it.
Keep your boss informed.  It's probably universally true that bosses don't like to be surprised by events.  So as you take initiative, keep your boss informed along the way.  That's just good business.
Provide solutions.  You see the problems, but if you can come up with a solution or options as you share the problem with your boss, then you will become a more valuable follower than by just sharing the problem.
Be a good listener.  Listening is under-rated, but can lead to insight, knowledge, and the synergy of multiple ideas.  If we are always trying to be heard, then we may not take the time to listen to other ideas or to hear all of the facts.
On a side note, I love the idea of senior citizen interns!  Money magazine indicates in this article that many employees are still working at age 70.  But there is meaningful mentoring work out there after retirement for experienced personnel, in SCORE and mentoring positions. And as the movie's tagline indicates, "Experience never gets old."
Becky Latka is part of the GovLoop Featured Blogger program, where we feature blog posts by government voices from all across the country (and world!). To see more Featured Blogger posts, click here.