Greetings all,
This is my first post (like, ever) so be kind.
I was tempted to write up a piece on how resolutions are mostly meaningless without well thought-out objectives and milestones.  I'd make a clever connection to how organizations often make the same mistake when taking on major change management or training initiatives.  As you can surely tell by now, it was going to be a really slick, compelling post….
Then I resolved to do some background research, which was a mistake, since there are already fabulous articles written on this topic.  I particularly like this one from Fast Company.   I think we can all identify with how difficult it can be to modify our personal habits to make a change, let alone tackle huge professional challenges like adjusting intra-organizational culture.
Besides, who says we need to change any way? We don't often get to celebrate our successes in government, and there are far more examples of government failures than successes. Sure there may be a few internal awards programs or performance awards for outstanding employees or teams but certainly nothing sufficient to recognize all the amazing work.
So, instead of looking ahead at what the next year will bring, I'd like to reflect on what we've already accomplished.
What are you proud of accomplishing last year?
Please share your thoughts (personal or professional) via the comment feed below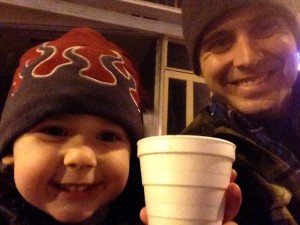 Here's my entry–I'm proud to continue work with motivated colleagues from the National Park Service that make me strive to be better every day. I'm proud that my work team is taking change head-on with adaptive and creative solutions. Finally, I'm proud that I've improved my work-life balance, so that I'm more-focused on both fronts.
So, here's to last year, and hey, keep up the good work!
Dave Barton is part of the GovLoop Featured Blogger program, where we feature blog posts by government voices from all across the country (and world!). To see more Featured Blogger posts, click here.