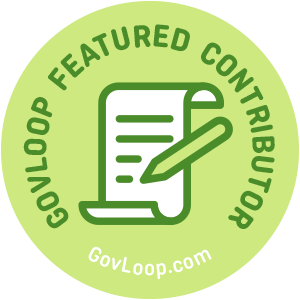 A key task of every agency in supporting growth and innovation is creating a budget. However, with the traditional approach to budgeting, delays often take place, opportunities are lost, and innovation is hindered. A lean model provides a better solution to this, as it is ­focused on value streams and allows for accurate allocation of funds.
Budgeting the Old Way
If your agency is like most others, you create a budget for the coming year based on the total spending over the last year. Public leaders look at the projects completed the previous year, including the usual expenses incurred, and make the decision out of it. The only problem is that your annual budget is one large estimate that is never accurate. Also, you never know what can happen in year ahead. Therefore, having a rigid annual budget forecast proves to be ineffective as it creates constraints for your organization in terms of responsiveness, growth, and leveraging opportunities.
Budgeting the Lean Way
Lean budgeting is a more efficient way to establish a sustainable financial framework and supports innovation, growth and opportunities. The lean approach involves evaluation of working systems to determine which gives more value to the agency. These value streams will have a lasting impact on your organization. Also, more focus is given on improving processes that will greatly reduce overhead. Lean budgeting emphasizes resource pooling where people can move from team to team, which further enhances their creativity, productivity, and competency.
Below are five tips for public managers looking to get started with lean budgeting.
Lean budgets are sprints, not marathons
Public managers must approach lean budgeting in "sprints", either monthly or quarterly. Because you have a clear vision of the projects that are lined up, you can easily calculate how much each sprint is going to cost. There is a 'team cost' which is based on an hourly or fixed rate. Since projects are made of sprints – smaller tasks or milestones – it is easy to determine how long the project will take. Ultimately, you can compute how much your team will cost per project. So regardless of the movement of team members, your lean budget is not affected. In addition to the sprint lengths and work hours, you also take into account all your other project costs, such as the hardware, software, licenses and supplies your team needs.
Put more emphasis on value, not cost
Every public manager knows that the value of a project is worth more than the price tag attached to it. When brainstorming on projects or initiatives, every team must ask the critical question – how is it going to benefit the agency? Putting more emphasis on value helps public managers come up with ways to enhance the agency's growth.
Base milestones on objective evaluation
As mentioned, it is important to assess each sprint to ensure that the succeeding sprints are on the right track. However, it is equally important to get feedback quickly. Thus, developing a structured evaluation process is set up, involving key stakeholders and team members.
Adjust value stream budgets over time
Value streams don't launch or fund themselves. Funding will vary based on business needs. Supposedly, these budgets should be adjusted twice annually. Lower than that, the budget becomes too rigid and limits agility. Too much, the agency may seem very agile that it almost creates uncertainty as to the company's ability to commit to a near-term course of action.
Work to adopt a frugal culture across the entire organization
Adopting frugality within your agency creates a culture wherein people are focused on performance, and not on gaming the system. Why fly when you can drive? Why get individual rooms where people can bunk up? Why get new equipment when you can refurbish the old one?
Charles Lewing is a GovLoop Featured Contributor. A Louisiana native, he graduated from McNeese State University in 1999 with a Bachelor of Science Degree in Finance. He later earned his MBA in 2001. He relocated to Houston, Texas and worked in various finance and accounting roles for number of healthcare organizations. In 2016, he relocated to West Texas to pursue a career in public financial leadership. He currently serves as the Reeves County Auditor. Charles is very passionate about inclusive management, LEAN six sigma, and improving operational efficiency through leveraging technology. In his spare time, he enjoys spending time in the outdoors and reading spy novels. You can read his posts here.