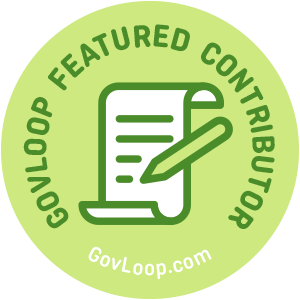 It feels like we've been stuck in a weeks-long pregnant pause, grappling with the unknowns surrounding the coronavirus. With the rapidly changing status and continued concerns about its spread, it's hard to ignore the possibility that many of us could be packing up our laptops and chargers (if we remember them) to relocate our offices to the places we call home. 
To give us a little agency during this challenging time, here are tips to help you prepare for a potential shift to remote work and strategies for being effective while working from home. 
Tips for Working Remotely (Effectively)
Start Preppin
Do an Inventory, Make a Check-list: Scan your office space. Is there a white board you use daily? An ergonomic keyboard you can't live without? Chances are you're used to working and being productive in your current environment. There's no need to start from scratch when shifting to a remote work. Make a checklist of what you'd like to take with you, paying particular attention to the things that make your day easier and more productive. If the shift happens, you'll be the first one packed and out the door. 
Set Communication Norms: Identify channels your team will use for formal and informal collaboration and expectations for communication. If your team uses different chat systems, identify one. Respond to email requests in a timely fashion, even if to say "I'll respond with more detail in 30 mins." Your boss can't pop their head into your dining room for a status update!
Test Your Tech: Before your first virtual meeting, do a dry run with a colleague to test if your microphone and camera are working. It will also give you an opportunity to practice using functions like screen sharing and get input on whether or not you should take down the Nirvana poster on the wall behind you! 
Pick Your Spot & Get Comfy
Choose a Location: Look for a workspace where you can separate yourself from potential distractions. A spot that can be a long-term workstation with enough room to retrofit it with all the office equipment your genius self brought home from the office! Additionally, try not to camp out in a space you use frequently in your personal life. Your couch, for instance. Do you really want to start your nightly Netflix binge from the same spot you just finished a memo?
Get Comfortable: Think about the comfort level of the location you choose. Find a spot with room to spread out, a place to type away without hitting your elbow against your favorite cactus. If available, also choose furniture that won't cause strain on your body. Is your chair supporting your back? Is the table you've chosen too high to type without creating permanent indentations in your forearms?
Stay Productive
Remember You're @ Work: Continue to treat your job like a job. Ditch those slippers for real shoes. Start typing up your morning emails at the same time you would in the office. Trying to keep the same routines will help the transition feel less jarring and will help you maintain consistency in your productivity.
Block Out Your Schedule: Consider "time blocking," a scheduling strategy to help keep you productive throughout the day. I've been using the strategy for years and it's helped me produce quality content and has enhanced my productivity, even on my busiest days. 
Don't Stop Taking Breaks! I'm guessing when in the office you're not glued to your desk. You take breaks throughout the day to pour coffee or chat with your office bestie. It's OK to do the same at home. You could even schedule breaks using your new time blocking skills. Win, win.
Lastly…
Be Patient: The transition to remote work won't be seamless and will have its challenges. Share strategies with colleagues for staying on task and working successfully at home, and help others when experiencing platform issues or learning new tools. 
Be Understanding: Compassion for ourselves and others can help keep us connected and feel supported during uncertain times. If the virus continues to progress, feelings and fears will inevitably impact work. So, practice self-care and check-in with your teammates to see how you can provide support and ease anxieties. 
And, Try to Stay Healthy: Here's helpful info from the CDC. 
See ya next week.
Devin Boyle is a GovLoop Featured Contributor. She is Senior Consultant at Wheelhouse Group supporting the Partnership on Employment & Accessible Technology (PEAT) as Emerging Technology Lead and acting as Adviser to XR Access. An experienced communicator and avid writer, she has authored articles for national, local, and trade publications to advocate for societal change and social inclusion for vulnerable populations. She believes in the benefits of preparation before execution and the personal and professional power of Mindful Self-Compassion practice. She lives with her partner, dog, and one-eyed cat in Arlington, VA. You can follow her on Twitter and read her posts here.