I recently have been trying to understand how technology can become more intertwined in an industry where, historically, technological innovation has been largely limited. The Midpeninsula Regional Open Space District aspires to be an industry leader in the open space and conservation management space. Being responsible for supporting this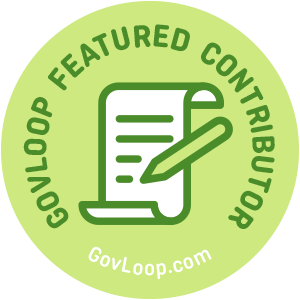 ideal, I found myself thinking how to bring the district to the technological forefront of agencies with similar missions.
The Midpeninsula Regional Open Space District manages about 63,000 acres in three different counties in the heart of Silicon Valley. Some of the preserves encompass more area than decent-sized cities with populations of 100k people or more. So how do you connect systems, devices, assets, and business processes that take place over this disparate and isolated 63,000 acres? My solution was to devise a "smart open space" strategy.
What is "Smart Open Space?"
"Smart open space" is a vision similar to a smart cities vision. In particular, smart open space is designed to integrate information, communication technology and the Internet of things (IoT) in a secure fashion to manage open space and its various assets.
Remote, Disconnected and Latent (It's OK)
While a smart cities solution can largely rely on accessible communications infrastructure, a smart open space approach needs to be able to connect devices (and subsequently aggregate data) in remote and disconnected areas. In my experiences working for a smart city company, "disconnected" devices was a bad thing. Devices that were disconnected too often or for too long were a deal breaker. There was no room for latency.
However, in a smart open space strategy, latency and similar factors are less important and definitely are not show stoppers. In essence, latency or more specifically, data latency becomes a relative term. Leveraging technologies where data capture can take place in a disconnected environment and be synched back to a system is a more realistic and completely valid approach with smart open space. That said, we are utilizing solutions that keep latency as low as possible and in many cases that allow for total connectivity. The difference is, in many of our applications, higher latency is in line with business process and is not a deal breaker.
5 Components of a "Smart Open Space" Strategy
A smart open space strategy is built on five components:
1. A quality communication infrastructure
2. Geo-enabled Enterprises
3. E-Document Management
4. Mobile Empowered Enterprises
5. Education & Empowerment
Each one of the components could result in an article of it's own. I hope to incorporate further articles as a component of my featured contributor role at Govloop. In the mean time, I would be very interested in any ideas you may have about this endeavor.
Garrett Dunwoody is part of the GovLoop Featured Contributor program, where we feature articles by government voices from all across the country (and world!). To see more Featured Contributor posts, click here.