HR leaders and their HR teams throughout federal agencies can presumably feel the groundswell of talent analytics all around them. Industry analysts, press and vendors are all declaring the importance of big data and how it relates to talent analytics. Forward-thinking government leaders are asking more questions and providing more directives about the analysis of human capital data and how it can help their agencies.
Organizational benefits of talent analytics
For most, there is no argument of the opportunities talent analytics presents. It all makes sense.
The evidence keeps coming in from across the industry. The analysis of data in the talent management field – talent analytics – can directly benefit organizations and the ability to carry out their missions. Organizations that remove the guesswork from their human capital decisions perform better than those that do not.
The days of going with your gut instinct has long left other organization disciplines.
It's now leaving HR.
The good news is that this analytical aspect of talent management will not only benefit the agency, but also has the strong potential to elevate HR's place within the agency. It moves HR from a tactical and functional element of the organization to a strategic level and into the agency leadership teams. The value is that real and the case is that clear.
Agency challenges of getting to talent analytics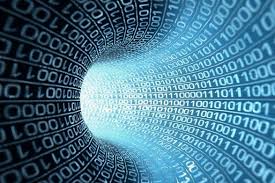 Combine all that opportunity and potential upside with the available data and talent management challenges like never before, it would seem that the move to talent analytics would be ensured. Today's federal agencies struggle to find top talent, they struggle to retain top talent and they struggle to develop and nurture top talent. Millennials are hard to recruit and baby boomers are moving out at some point over the coming years. Predictive analytics can help so much with these challenges that it would be hard to argue why an agency would not begin its journey of better decision making through analytics as soon as possible.
Still, many agencies are lagging in this progression – why?
I believe a large probable cause is that few people in the HR field have the technical skills to do advanced analytics. Beyond basic spread sheets, the skill and expertise is simply not there, and the way to get there is seemingly fraught with uncertainty and peril. Sure, an organization can go out and try to find and acquire big data or other analytical talent, but that is anything but easy to pull off successfully and sustain. Technology does exist to help those less proficient in analytics, but pushing the switch to make that happen can be daunting.
Becoming a talent analytics-drive agency
Typically, the fastest, least intrusive and most affordable way to become a talent analytics- and predictive analysis-driven agency is through a combination of modern technology with a team of experts. But not just a team of outside experts. Federal agencies are better served by a team that can not only provide expertise, but also provide guidance to the agency's team. Enabling and empowering guidance that actually improves the agency's skill set and ability to perform talent analytics on its own.
I've seen it first hand in the real world, in large agency enterprises. The recognition of the need for predictive analytics existed in these agencies. They then brought in sophisticated yet usable technology that covered their HR domain requirements. The technology extended beyond the main talent management pillars (e.g. talent acquisition, onboarding, performance management, succession planning, etc.) with talent analytics and predictive analysis capabilities.
But the key to tying it all together and really allowing it to succeed and flourish in these agencies is the team of experts to guide the HR organization and remove fear of numbers from the equation. With the fear overcome, the spotlight can then turn to the countless opportunities for elevating HR to the aforementioned strategic role within the agency. And that expert guidance takes on different roles and is implemented at differing levels depending on the agency.
Make your move to talent analytics
In the end, the results are clear. HR moves away from the fear of analytics to embracing the power of analytics. And when the fear is gone and the light bulbs go off, the entire agency is the beneficiary.
Not just better performing agencies, but organizations that outperform agencies of a similar size with similar challenges, as study after study has shown.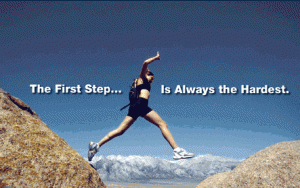 As with many aspects of life, don't let unwarranted fear hold you back. Talent analytics success is very achievable, and it doesn't have to take forever to achieve it.
Make that move.