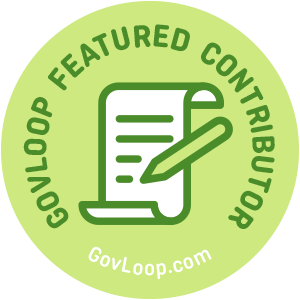 Total Quality Management (TQM) is a theory‐based option that allows public managers to reward truly exceptional individual performance, yet increase the capacity for agency‐wide cooperation and process improvement.
TQM gained traction in the 1980s through the 1990s as several government agencies attempted to implement this theory into everyday operations. However, these efforts were largely proven to be ineffective, because agencies failed to motivate employees to continually improve quality.
Technological improvements over the last 30 years have lead to more efficient operations in the public sector. However, public sector leaders must recognize that productivity enhancement efforts alone do not lead to improved service quality.
Below are three concepts for public sector managers to consider before attempting TQM.
1) We are not the private sector.
TQM has seen a better track record in the private sector, where employees have a substantial stake in the company, and a comparatively stronger cultural support base. One principal cause is the disparity that exists between teamwork and individualism. Namely, trying to promote team accountability, whereas the public sector has historically not focused on accountability. Public sector organizations are limited as to how they can compensate employees in terms of financial incentives. Government agencies are typically not managed with a "bottom-line" or customer focus. Both must exist to move toward TQM.
2) Our agencies are primarily not data-driven.
Leaders in the public sector need to invest in systems that provide metrics for which performance can be measured. There have been technological leaps in data mining, machine learning, and artificial intelligence. Yet, government agencies have lagged behind the private sector in leveraging these new technologies. While politics exist in both sectors, data must be used effectively to guide resource allocation. Public leaders that can both understand and present data to decision-makers will help move their respective organizations toward quality.
3) Culture will not change overnight
The keyword in TQM is "total." Not to be confused for "Almost Quality Management" or even "Sort of Quality Management." The entire organization has to be on board in order for TQM to work effectively. Culture change, private or public sector, does not happen overnight. Public sector leaders and elected officials need to champion TQM and it must spread to every level of the agency. Historical silos found in departments must be steadily removed and leaders must promote a team concept across the organization. Your agency will most likely resist technological changes at first, but leaders must continually message the benefits to all team members.
In summary, Total Quality Management is achievable in the long term, but will involve the commitment of the entire organization. While technology has evolved in the public sector, culture has not, and it's up to leaders to set the tone that will slowly move the entire organization from mediocrity to quality.
Charles Lewing is a GovLoop Featured Contributor. A Louisiana native, he graduated from McNeese State University in 1999 with a Bachelor of Science Degree in Finance. He later earned his MBA in 2001. He relocated to Houston, Texas and worked in various finance and accounting roles for number of healthcare organizations. In 2016, he relocated to West Texas to pursue a career in public financial leadership. He currently serves as the Reeves County Auditor. Charles is very passionate about inclusive management, LEAN six sigma, and improving operational efficiency through leveraging technology. In his spare time, he enjoys spending time in the outdoors and reading spy novels. You can read his posts here.