All of the topics – principles, processes and practices ‒ in this series of blogs belong under an umbrella of governance.
Governance is about decision rights and those rights are focused on four processes areas:
Strategic oversight and planning — board and executive-management-level activities that increase effectiveness of core business functions and their outcomes.
Business level planning and budgeting — management translation of strategies into business plans and allocation of capital, programs, projects and operational effectiveness initiatives.
Operational effectiveness execution — value creating implementation of plans and strategies, measures in units traceable to strategic initiatives.
Monitoring and control — project and program performance measures, corrective actions and forecasting.
Each of these process areas is driven by a larger umbrella of the management of change as the basis of all program operations and development:
Change requests – add, change, delete – are the lifeblood of a firm's product and service offerings

Defect corrections to existing baselines
External changes
Customer requested changes
Product improvement and performance changes

Management of any change is required to maintain:

Service-level agreements
Integrity of the code base
Integrity of databases
Operational integrity of the program infrastructure
Management of change is the overarching principle for everything we do.
With this governance model, the immutable principles and their processes and practices, you are now ready to Increase the probability of program success.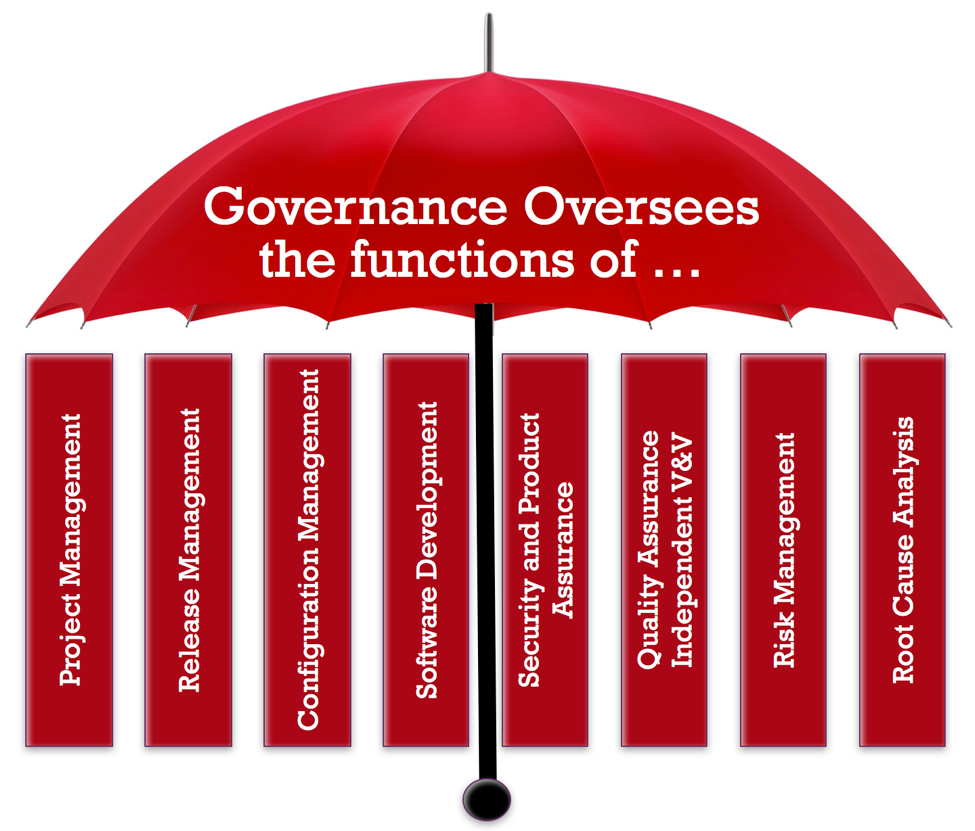 With this governance model, the next question is what's the value of governance for project management and for the customer applying the five immutable principles of project management?
Here's a starting framework to answer that question: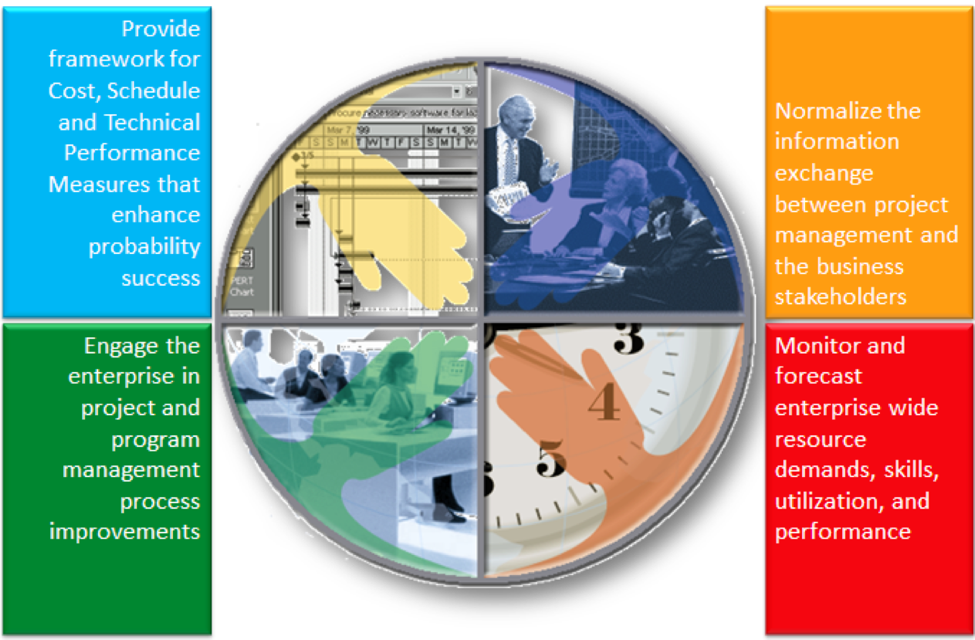 The role of program governance is to …
Connect project performance measures with business performance measures through policies, practices, procedures, processes and tools.
Measure and manage the spend for the value produced from project work, including software development, infrastructure, customer support, testing, quality assurance, validation and other support functions.
Assure accountability of organizations and individuals in their participation in product development and sustainment processes through performance reporting and variance analysis against planned performance of cost, schedule and technical outcomes.
Increase the maturity of product development, release and sustainment processes to transform the organization to increase the effectiveness of all work activities.
The frame of operations for these governance models is to …
Align the processes of project or service development, testing, quality assurance, release management and operations with the business needs.
Provide predictable, consistent processes that meet customer expectations.
Enable efficient and effective delivery of products and services.
Enable measurable, improvable processes that can be tuned for accurate delivery and overall effectiveness of the product or service offerings.
Governance fills the gaps that naturally form between business and technical domains and between management and strategy. In traditional project operations, technology and business are readily visible to senior management. What's missing is visibility into the activities in the "white space" between technology and business. Managing these gaps is the role of the program governance:
The "alignment gap" appears when investments are not traceable to business strategy.
The "execution gap" appears when those tasked with delivering products and services don't have a clear "line of sight" to the corporate strategy.
The "innovation gap" appears when leadership and staff are not connected to the needs of the market, emerging technologies and the investment strategies for future needs.
This structure of governance, using the principles, processes, and practices of program management is now the basis of Increasing the Probability of Program Success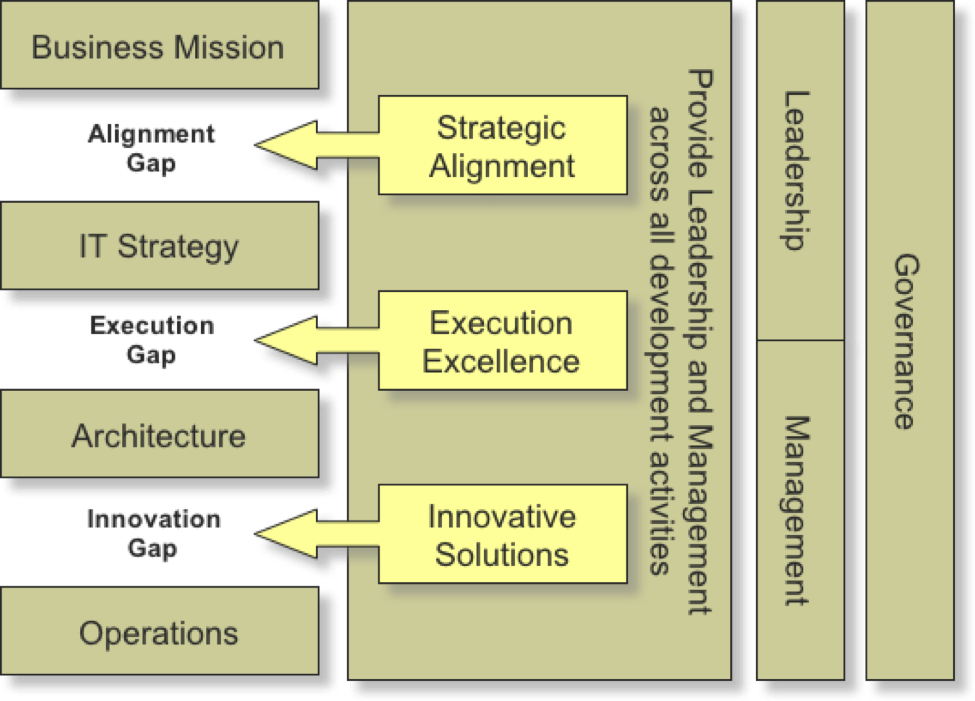 Glen Allenman is part of the GovLoop Featured Blogger program, where we feature blog posts by government voices from all across the country (and world!). To see more Featured Blogger posts, click here.