This year is a big year for me: I turn 50. It's also a big year for my family and friends. Jim turns 65, my brother Rick turns 60, my friend Paula turns 65 and my beloved niece and godchild, Lindsay, turns 30. Women of a certain age, whatever their age, have been through different things. But I hope that women of Lindsay's age and women of the next age will not have to deal with some of the challenges Paula and I had to overcome.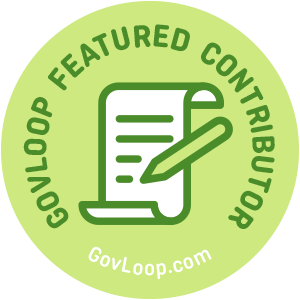 I stand on the shoulders of the women who came before me. In my family it was women like my great aunt Kitty who lived in Barton, Vermont and– for her entire life into her eighties – had and used an outhouse. She lived into the 1970s on her husband's pension. He had been a World War I veteran who died of "shell shock" or what I now believe we call PTSD and the morphine they used to treat it. I also stand on the shoulders of my great aunts, Pauline and Rose, who as the daughters of Italian immigrants left school after the sixth grade to work in the fabric mills of Massachusetts.
By the time I was in high school they were living in an assisted living facility because Rose had polio and other health complications. I was always thrilled to skip my last class of the day, study hall and go to their apartment to hang out with them and listen to stories of them growing up in an Italian ghetto. I even stand on the shoulders of my grandmother who I used to have spirited debates with about the legacy of FDR. She believed he was a communist. I disagreed. These were women of a certain age, and a certain time period who believed certain things, not all of them good and not all of them bad.
I stand on the shoulders of my mother who was told by my grandmother (yes, the same one as above) that women should only be teachers or nurses. I stand on the shoulders of her five sisters who were told by their girlfriends that the most important goal they should aim for in college was "Mrs." despite that they went on to become lawyers, bankers, entrepreneurs and PhD holders. And I especially stand on the shoulders of the mother of one of my classmates at the Wheeler School, Mrs. Tuttle, who used to wear a t-shirt to school events that said, "A woman's place is in the House and Senate." Amen.
In my own lifetime in government, I have been told some cringe-worthy things. I was told by my female classmates girls can't be president. I was told by a man that I should not run for public office. He told me point blank that I should get married and have babies because that is what women really want. I was told by the chairman of our board that politics is a combat sport and women don't have the constitution for it. I was told I didn't deserve to be paid the same as my male colleagues. And my friends were told they didn't need to be given a raise because their husbands earned enough for both of them. I'd like to be able to tell you it was a Democrat thing or a Republican thing. But the truth is people in both parties have said those things to me not because they were affiliated with a political party but because they were affiliated with ridiculous anachronistic notions of the role of women.
I do not want my niece, a woman of a different age, to go through what I went through. I do not want her to go through what many of you went through. I want to tell the next generation of women, those women of the next age, you are only limited by your own dreams for yourself.  So women, whatever your age, I say rock on! You are amazing and capable and you have made a difference for women of all ages.
Wilson Kimball is part of the GovLoop Featured Contributor program, where we feature articles by government voices from all across the country (and world!). To see more Featured Contributor posts, click here.