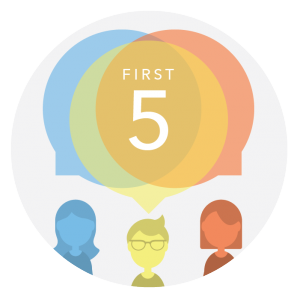 It's that time of year again: along with the falling of leaves and changing of seasons comes the stress of applying to and securing internships and jobs.
The Presidential Management Fellows program is open for 2018; department leaders are eager to take advantage of any remaining budget to hire for the new year; and organizations want to get new recruits in before the holiday mindset kicks in around Thanksgiving.
That means young professionals like you must have your cover letters polished and ready-to-go. But – as most of us already know – cover letters are a tricky business. You have to strike the balance between formal and conversational while differentiating yourself from every other job seeker out there. Compound that with the challenges of tailoring a cover letter to a government job.
In addition to struggling with this component of the job application process, many millennials make another common mistake, especially in applying for government jobs: leaving out a cover letter altogether. While several agencies and platforms, including USAJobs, list cover letters as "optional," many employers say lack of a cover letter in an application is an efficient way to screen out candidates who simply did not take the time or effort.
Not only does your cover letter allow you to relay your personal brand and connect the dots for the employer on how you fit their criteria, it also demonstrates your writing skills and ability to synthesize information and relay it in a brief, informative manner.
As many of us know, a resume or cover letter in the public sector looks very different from those in the private sector. Many millennials, however, have questions on what to do and what not to do for the cover letter itself. Here are some dos and don'ts to help.
General Cover Letter Tips
Let's start with some obvious dos and don'ts for cover letters. Don't regurgitate your resume and do make sure to cater each cover letter to every organization. Don't make the mistake of shooting out a generic cover letter with just the organization name changed.
These general tips, however, may not be as obvious:
Do's:
Think about what you can do for the organization. To channel JFK, think of what you can do for your organization, not what they can do for you. Potential employers already know you're trying to get a leg up in your career ladder. While you definitely want to be honest about why you're applying (i.e. "I'm interested in this area," "I'm seeking an entry-level position") you don't want to make the whole cover letter about what the job can do for you.
Clearly show what you're capable of. Don't simply rehash what you've done in the past, but show hiring managers what you can do in the future. Determine key requirements and priorities of the job and try crafting a section that follows the lines of "Here's what, specifically, I can deliver in this role." You then would refer to past experiences and how they helped you develop such skills.
Know whom you're going to address. When organizations don't specify the name of the person to send your application to, it can be difficult to track down a name. But it's critical you address it to a person of the organization to show you've done your research and put in the effort. A "To Whom it May Concern," or even "Dear Hiring Manager" often can set off red flags that you were too lazy to look it up.
Boost your confidence before writing. Sometimes a simple mind trick can make all the difference in cover letter writing. Pretend that the person you're writing to already believes you're more than worthy and valuable. It may also help to pretend you're someone else writing on your behalf. "Francesca is great because.." Putting yourself in a different frame of mind will help you to write more easily and sound more confident to potential employers.
Don'ts:
Don't apologize for skills you don't have. Even if you don't meet all of the requirements, don't use lines like, "Despite my limited experience with quantitative analysis," or "While most of my work is in administration.." It's important that you focus on the skills you do have, stay positive and don't draw attention to your weaknesses.
Don't over-emphasize your education. Many current students and recent graduates make the mistake of over-focusing on their educational backgrounds. The hiring manager will be able to see if you meet the educational requirements on your resume. Unless they specify you provide examples of relevant coursework, focus more on your professional and volunteer experiences. They want to know what you can deliver starting day one, not what you know based on your Poli Sci degree.
Don't make it too long. A compelling cover letter is concise and respects the reader's time. You don't want to make your cover letter too long or you risk putting the reader to sleep. They may even screen out your cover for being too long, without even reading it. For government think of sticking to three pages max.
Don't be overly aggressive. If the job announcement says "no phone calls," it's important to respect that. Some recommend putting your future in your own hands and following up yourself rather than waiting for the employer to contact you. With government jobs, however, this is usually not welcome and not always feasible since it's difficult to find the names of hiring managers.
Filling out application after application can be a taxing and monotonous process. But make no mistake, it's critical to have a stellar cover letter, tailored to each and every agency or organization you apply for. The ultimate goal of your cover letter is to convince the person reading it to make the next move in the hiring process – be it by phone call, interview or otherwise.
This blog was originally posted in February, 2016
For more reading about millennials in public service, check out this weekly GovLoop series, First 5: Advice from millennial to millennial