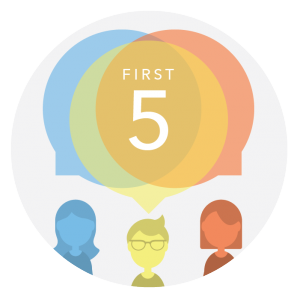 I know what you're thinking. Another millennial blog? There's already so much out there. It seems like
all we do these days is talk about millennials.
But hear me out: I think it's an important time to discuss what it means to be a millennial pursuing a government career. When I started as a research fellow at GovLoop, I noticed the vast amount of materials and resources available for anyone interested in public service.
But for some of us who have barely completed one or two internships, how do we apply all this knowledge and research? I noticed many fellow millennials at work, myself included, still had endless questions about navigating their government careers, despite all the available resources.
As a current graduate student who's held various internships in government at the local level, on the Hill, and at the State Department, I see a need for further guidance for our generation in navigating the government workforce. As many of you already know, it's difficult starting out, wondering when you're ever going have the experience you need to move up in your government career or simply be competitive in the market.
What I hope to do during my time here as an Editorial Fellow at GovLoop is provide a series, called "First Five" that will publish every Thursday, full of concrete tips and resources for young professionals just starting out in public service. I'll sprinkle these with personal insights, as there's something to be said about the power of personal anecdote. And I hope that the series will also be helpful for those managing millennials, as well as others who may have a little more experience.
Why "First 5?"
Here at GovLoop, our mission is to help government employees do their jobs better. I thought about young aspiring govies, like myself – those who have barely started their careers, let alone government work. Our generation is very oriented towards public service, but with the rise of the retiring population and lack of engagement in the workforce, millennials are feeling the pressure and may be reluctant to join government. That's why I thought fellow millennials might appreciate some guidance and reassurance on their path to becoming the next generation of government leaders.
How will this series be different?
The title, First 5, is inspired by The US Department of Housing and Urban Development (HUD)'s "Under 5" blog series, which focuses on new employees in their first five years at HUD. In my series, however, I will focus on young professionals of Generation Y, mostly those of us starting our first job/internship or somewhere in the first five years out of college. Similar to Young Government Leaders (YGL), the series will focus on this young generation of aspiring government leaders.
I can't claim to be an expert on the subject of millennials, but my work in various sectors of the government has provided me with unique insight and a desire to share related research and knowledge on topics helping millennials to start and excel in their government careers. I hope that readers will gain some concrete to-dos from the blog series, rather than vague suggestions we see regularly like "stay positive" or "be yourself."
What topics will be covered?
The series is career-oriented and will also have some millennial work-life balance tips. Topics will range from improving your job skills, finding a fall internship/job, how to confront millennial stereotypes, and trends for keeping a work-life balance in our hectic schedules. I'll draw from millennial-based blogs and research on the subjects.
What's next?
The first official blog launches on July 23, so make sure to check out GovLoop.com after the NextGen Training Summit. The blogs will be posted on a weekly basis (every Thursday) thereafter. I am always open to comments and suggestions, and hope to make this an interactive series.
This is a learning process for me just as much as it is for you, the reader. Let's prepare ourselves as the next generation to be the best public servants we can be.
For questions, suggestions on topics, and comments, please free to reach me at [email protected]
Photo Credit: Flickr/Michael E. Lee