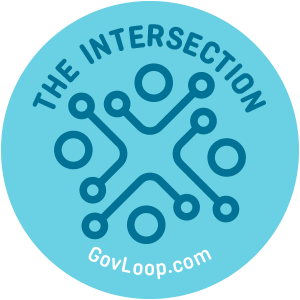 This Q&A is part of GovLoop's "CIO Conversations" series. Twice a month, we'll feature conversational interviews with current and former federal, state and local chief information officers to get to know the people behind the titles. You'll learn about the perks and challenges of the job, how they ended up in their current position, what's top of mind for them, how they've rebounded from setbacks and more.
Delaware's state government is facing many of the same IT obstacles as other agencies nationwide. Whether it's using data analytics, protecting cybersecurity or modernizing IT, the issues Delaware's tackling are familiar to governments at every level.
GovLoop spoke with Delaware CIO James Collins about how his state is addressing these concerns. Conversing with us during a National Association of State Chief Information Officers (NASCIO) summit in October 2018, Collins shared his best practices for handling today's technology challenges.
Collins is also NASCIO's latest president, and he elaborated on what he hopes that the organization accomplishes in 2019. His comments on IT centralization and data strategy are useful for federal, state and local organizations.
This interview has been edited for clarity and length.
GOVLOOP: What's it like serving as Delaware's CIO?
COLLINS: The answer to that is evolving. One part of the role is that I'm a member of the governor's cabinet and another is that I'm an advisor to the governor on areas of technology.
I also head up the central IT agency for the state, and we provide the full spectrum of IT services to the rest of the state government so that they can serve the citizens. That's my elevator pitch.
I think I have like the coolest cabinet job. It's not only the innovation, the gadgets, the tech and the smart people I get to work with. I also get to work with every state agency to help them deliver their services to our citizens, whatever their mission is.
GOVLOOP: How are you delivering those services to citizens?
COLLINS: There's so much more to it than revamping our website. At every agency, if you think about yourself as a citizen, maybe we don't stop to think about all the engagement that we have with government.
But we feel like government should have a digital door for you to access that service. And we're moving towards government having a single digital door, like a government service center.
So now we've got great things going on in the individual agencies as it relates to delivering services. Whether you're trying to renew your license – you can now do that online. Whether you're trying to access government entitlement programs, you can do those things on mobile phones now.
In 2018 we launched texting to 911. So, if you have an emergency, or you have a disability, you can text 911. That's an example of technology that's literally saving people's lives. That's what digital government looks like to citizens.
Typically, in a technology, there's a solution. There's a saying – 'is there an app for that?' Typically, there's an app for that. But the processes surrounding it, the data – which is the lifeblood of lots of systems throughout the state –  is something that we need to pay attention to.
We're doing things around data. In 2018, Governor John Carney issued an executive order requiring every agency to take an inventory of the data that they have and publish whatever's available for publishing.
We've additionally got one portal where you can come and get data for all state agencies. You can download it or turn it into charts or maps all in one place. You don't have to hunt and pick around multiple websites or call people and ask for data – it's right there. That's another way that we're trying to deliver digital government and get information out to people.
GOVLOOP: What are your top priorities for 2019?
COLLINS: One of the things that we're going to do for 2019 is we're going to launch a business portal. If you want to start a business or maintain your relationships with the state, there's going to be a portal that you can go to do that. What we're doing is we're putting a single portal up there, but we're plugging in the Delaware Department of Labor, the Delaware Division of Corporations and the Delaware Division of Revenue into the back of it. Through one pane of glass, one website, you're integrating and interfacing with three agencies instead of having to go to each one separately. I'm excited about that because it's the beginning of the dream.
The governor talks about the innovation economy, growing the economy and making Delaware an attractive place to come and do business. We want it to be easy to do business in Delaware. Those are just the initial agencies that are involved. There are other agencies that we eventually want to plug into that so that you can take care of all your business needs. And we also want to parlay that into a citizen portal in the future as well. I'm excited about that piece.
And then we're working across government to mature in data analytics. There are certainly great pockets of in safety, homeland security and public safety transportation. They do a great job. But we want to share data across silos and have insights we haven't before. That's been the dream.
But we're taking more steps. We're getting tools that non-IT people can use to do data analytics. We're bringing in some expertise to help agencies mature on that. And we think that's going to help us be more efficient. We think it's going to help us deliver services in a more targeted way. It'll also help identify exactly where we need to be delivering those services, if there's any identify fraud and if there are any opportunities as well.
GOVLOOP: How do you envision your IT workforce in 2019 and beyond?
COLLINS: I'm the latest president of the National Association of State Chief Information Officers (NASCIO). One of the priorities that I want to focus on is innovation as it relates to technology. We've got to make sure that we bring our staff along in that evolution. I think it's important to say where we want to go from a technology perspective and then evaluate where our staff is related to that and create a path. And then we set a vision where the staff can say, 'OK, this is where I fit into that.'
To move forward, we're going to have to put a focus on that. We're developing training paths for our team to take them into being cloud architects, agency relationship engineers and data scientists. We haven't historically had those roles, and we want to create paths for our team to evolve into them. At the same time, if you're following NASCIO at all, one of our most recent studies is how CIOs are becoming brokers of services. We'll be working through our vendor partners to deliver lots of services, but we still need that expertise internally to make sure that the agencies and the citizens are getting what the state is paying for.
GOVLOOP: How big is your IT workforce?
COLLINS: Our agency is about 300 people. As far as the last numbers that I saw, there are about 600 IT people in the state. One of the goals that I have is that I want to eliminate any redundancy that we have there so that we can put more people on the tip of the sword where the agencies are establishing their priorities or addressing problems. We want to have that IT expertise closer to the front, not all back in the engine room where we have them today.
GOVLOOP: As NASCIO's new head, what are you looking for from state CIOs?
COLLINS: One of the things is the work that we're doing around IT centralization. Almost every one of my colleagues is figuring out what does IT look like in the future for their state. We don't just get in the room and say, 'How do we take over all the IT for the state?' This is happening to us as a state, and so we've got to respond to, 'How do we have a consistent cybersecurity strategy? How do we get where citizens have a consistent experience across government? How can we be most efficient with the resources that we've been entrusted with?'
That's the driving factor towards centralization. There's also an interaction that happens between us and the agencies that are involved in centralization. I want to make sure that we bring those two groups together to try to see from one another's perspective. I think that we've got to cover with them some of what's driving this. Then we've got to dive into what their business is, what their mission is, what their concerns are with the process and see how we can deepen that partnership.
I also want to bring in the heads of transportation, human services and public safety, into our CIO environment. Or we'll go into their environment. It's so that we can have that dialogue and that exchange and figure out how we move our states forward together. It's a big priority. But I don't think that we've been as deliberate as we need to be in bringing those people together.
I think that at the end of the day that we're all do-gooders. We need to get together and figure out how we can partner to do that.
My second priority is workforces. There are good things happening all over the place, and if we can harness that for our collective learning, then we want to do that as well.
Finally, we have a fantastic vendor network that's a part of this organization. And they're working. They are great use cases from all over the place. I know that we've worked on bringing those to light, but I want to find out how we can do even more of that. In many instances they've already solved our problem somewhere else. We just need to know that they've solved it.