We all know how important it is to make connections, especially if you happen to be in DC. Network, network, network! That's probably the number one piece of advice drilled into us. But it can be hard to make connections when you're just entering government let alone the professional world. Fortunately, there are a a variety of helpful networking groups dedicated to public service and especially keen to keep young professionals  in the loop.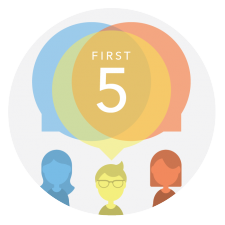 Here's a list of networks you should definitely think about joining. Keep track of their pages, their events, and get yourself out there:
Young Government Leaders (YGL)
YGL is the primary network dedicated to young professionals in government as well as those interested in joining government. YGL is committed to providing a voice for this generation of aspiring government leaders and consists of over 5,000 young federal, state, and local government employees. YGL has chapters in DC, Boston, Bethesda, Denver, Los Angeles, Philadelphia, and San Francisco. In addition to helpful seminars, and fun events coordinated with GovLoop, the organization provides plenty of local happy hours to bring young professionals together. YGL also has mentorship programs to help aspiring professionals find coaches and mentors in the workplace.
Young Professionals in Foreign Policy (YPFP)
Interested in a career in international affairs? This is an important group to join. YPFP's mission is to foster the next generation of foreign policy leaders by providing young professionals with skills, exposure, and relationships to tackle critical global challenges over the course of their careers. While there is an annual membership fee, it's well worth the benefits, as this organization is dedicated to helping young professionals make connections while building their careers.
Partnership for Public Service
The Partnership is a nonprofit, nonpartisan organization that works to help government serve the needs of all Americans by strengthening the civil service and the systems used to support it. They work with a variety of government agencies and provide exceptional events and conferences.
Robertson Foundation for Government (RFFG)
The Robertson Foundation for Government was established in 2010 by the late Charles and Marie Robertson. It's dedicated to identifying, educating, and inspiring America's brightest graduate students to pursue careers with the federal government. In addition to the Robertson Foundation Fellowship Program for students attending graduate school, the foundation also provides resources for other well-known programs like Presidential Management Fellows.
ACT-IAC NexUS
As they say, it's all about technology these days. If you're interested in a career in federal technology, ACT-IAC NexUS works to recruit, educate, engage and assist in developing strategies to advance all professionals in this space. They often feature insightful information regarding public-private partnerships in their events, which highlight various sectors of federal government.
Hill Staff Organizations and Groups
For those who want to pursue the excitement of Capitol Hill, this page features a number of social and professional networking groups, including Congressional Black Associates, Congressional Hispanic Staff Association, Congressional Chorus, and Congressional Legislative Staff Association. While you need to be working on the Hill to be eligible to join, having contacts with any members of these groups can be helpful for getting your foot in the door.
For more professional networking groups and events in DC, take a look at George Washington University's page.
Looking for an easy way to get started with your networking? Whether you're a millennial, mid-career, or far along, GovLoop and YGL are partnering to kickoff the annual NextGen Summer Social in D.C. on June 22. Come network with other govies and learn more about the Next Generation of Government Training Summit, which inspires and promotes innovation and growth for public servants.
Any professional networking groups that you've joined recently and would like to recommend? Add your comments below!
For more reading about millennials in public service, check out this weekly GovLoop series, First 5: Advice from millennial to millennial