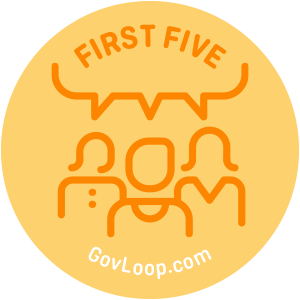 In last week's post, we talked about figuring out the best work environment for you. Hopefully by now you have a better sense of the type of work culture you would thrive in. However, while you may know what you're looking for, you may not know how to find it.
So how do you know if the company you're interviewing with has the work culture that you prefer? Here are a few tips to follow while you're interviewing:
Make the most of company review websites
While company review websites often have outdated information, the written reviews prove useful when searching for clues on a company's work culture. Once you get past a few overly negative reviews from disgruntled former employees, websites like Glassdoor, Vault and Great Place to Work can give you a pretty good sense of what to expect from a particular work environment. If you had an experience at a previous job that you think is worth sharing, you can help out your fellow millennials by posting your own review.
Ask a current employee
If you know a friend of a friend that works at a company you're interviewing with, don't hesitate to reach out. Getting in touch with a current employee is the best way to learn about a company's work culture since their perspective of the office is up-to-date.
Be sure to ask questions that require a more objective answer and tailor the questions to the type of office culture you're seeking. For instance, if you hope to work at a casual office, ask if the company is open to experimenting with new ideas regarding office structure. If you want a social environment, ask if employees are encouraged to get to know each other outside of the office.
It also can't hurt to ask your recruiter how they would describe the work culture. In fact, they may beat you to the punch by inquiring about the type of work environment you thrive in. In the same way that you seek a work culture that fits you, an employer seeks potential hires that would be the best cultural fit.
Inquire about the team
The general atmosphere of a company may not be for you, but the team or department that you are assigned to may have a completely different culture than the rest of the office. The finance team may construct a more formal work environment while the communications team may prefer a casual atmosphere.
Contact someone in the same department as your future position to get a sense of their inter-department interaction and find out what separates their team from the rest.
Request a tour and see for yourself
Once you've made it to the interview process, it's time to start thinking about whether you can see yourself as part of the team. When you're invited to the office, you can request a short tour after your interview. You'll be surprised at how much you can learn from peeking around.
For instance, if the company has an open office structure, there's a higher possibility that you may hear a lot of side conversations throughout the day.
Overall, it is important to remember that the things you do and don't like about your past office experiences are equally important. Take a mental note of when you feel the most productive and satisfied at work and when you feel the most disgruntled. While there are things to love and dislike about any work environment, not all of the aforementioned office traits have to be deal breakers. Finding the right work culture for you is a learning process, so take the time to find the small things that make your day at work worthwhile.
To read more about millennials, check out our First 5 series.