When we go to work, we generally want to focus on, well, work. That's pretty straightforward. But for many women, that's not a wholly achievable goal. As recent reports from major news, media and other corporations show, sexual harassment is a pervasive impediment to many professional women.
What's more, this problem isn't relegated to the private sector. A recent report highlighted ineffective responses to sexual harassment claims at the Bureau of Indian Affairs. Additionally, in an internal survey conducted earlier this year, the National Park Service found that 39 percent of employees faced harassment or discrimination on the job.
Clearly, sexual harassment is a problem across sectors. The one bright side? The increase in public harassment claims has also led many media outlets to cover the issue, offering tips, advice and scrutiny. Below are five articles particularly worth reading on the topic, all from this past month:
Focus Shifts to State Legislatures. You've probably seen the #MeToo campaign on your social media platforms. In California, women in politics are expanding the idea to draw attention to the prevalence of harassment in state government settings. Learn about their – and others' – efforts in this article.
4 Female Senators Share Their Own Stories. Think it's just young employees who face harassment in the workplace? Think again. Women as powerful as Senator Elizabeth Warren are talking about their experiences to make it clear just how pervasive this issue is.
From #MeToo to Now What? Speaking of #MeToo, this article takes a look at the campaign and readily states that it's not enough. Instead, this Fortune editorial dives into seven tangible ways we can start to tackle harassment.
How Men Can Help Stop Sexual Harassment at Work. It's not just on women or HR departments to call out or address harassment at work. This article calls out the pivotal and necessary role men play in decreasing the acceptance of harassment in professional settings.
Federal Agencies Deal with Sexual Misconduct Inconsistently. Next week, we'll dive into the recent House Oversight and Government Reform Committee's report on agency approaches to harassment. But this article offers a good glimpse into the report, as well as other data related to government harassment claims.
In case you missed them, check out this month's other GovFem posts: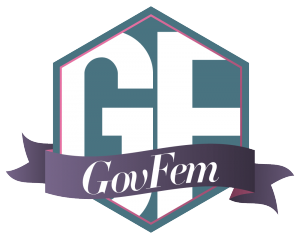 Every month, GovFem compiles a list of the top articles about women in government from around the web. If you have an article you think should be included in next month's reading list, email [email protected] with your suggestions.